What Should I Do If I Was Falsely Accused of Domestic Violence in South Florida?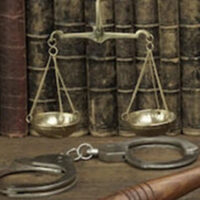 Domestic violence is a very serious criminal offense. Under Florida law (Florida Statutes § 741.28), battery against a family member or a household member could lead to jail time. While there is no doubt that domestic abuse is a real problem, it is also true that false accusations can happen.
If you were falsely accused of domestic battery, you need to take immediate action to protect your rights, reputation, future, and freedom. Here, our Miami domestic violence defense attorneys highlight three important steps you should take if you were falsely accused of abuse.
Stay Calm and Avoid Direct Confrontation With the Accuser

Domestic violence cases are almost invariably emotionally charged. If you were wrongfully accused of domestic violence in Florida, it is both normal and understandable to be frustrated and upset. That being said, you need to stay calm and handle the situation in a rational manner. Confronting the accuser is perhaps the biggest mistake that you could make. By doing so, you risk causing yourself even deeper problems. Once a false accusation has been leveled, it is time to get an attorney involved. The issue should be dealt with in a formal manner. 
Secure and Organize All Relevant Evidence

Similar to any other legal cases, the more evidence that you have in support of your position, the better off you will be. To the greatest extent possible, you should gather and organize all evidence that can be used to establish your innocence. Among other things, relevant evidence may include:
Text messages;
E-mails;
Social media messages;
Witness statements/testimony;
Photographs of your injuries; and
Videos.
You should also write down an account of exactly what happened. Your side of the story matters. Take the time to record exactly what happened from your personal perspective. Your own contemporaneous account of the event can serve as an important form of evidence in the future.  
Consult With a Miami Domestic Violence Defense Lawyer

Domestic abuse is a serious allegation. You should not go through the legal process alone. With a false domestic battery accusation, it is important to be proactive. Certainly, if you were already arrested and charged with a crime, you need to consult with an attorney. Beyond that, even if you have not yet been arrested, you should speak to an experienced Miami, FL domestic violence defense lawyer as soon as possible. An attorney will be in the best position to review the specific allegations and help determine what action needs to be taken to protect your rights.
Set Up a Strictly Confidential Criminal Defense Consultation Today
At Ratzan & Faccidomo, LLC, our Florida domestic violence defense attorneys are compassionate, experienced advocates for our clients. If you or someone you know was falsely accused of domestic violence, you need to take immediate action. For a free, comprehensive review of your case, please contact us now. From our office in Miami, we represent clients in Miami-Dade County and throughout South Florida.
https://www.rflawgroup.com/miami-dolphins-running-back-arrested-on-domestic-battery-charges-released-by-team/