Miami Dolphins Running Back Arrested on Domestic Battery Charges, Released By Team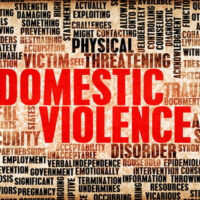 According to reporting from NBC News, former Miami Dolphins running back Mark Walton has been arrested on domestic violence charges in Broward County, Florida. Prosecutors believe that Mr. Walton struck a pregnant woman following a dispute. He was booked into a county jail on aggravated battery charges—and he has since been ordered by a judge to avoid all contact with the accuser. Mr. Walton was released by the Dolphins soon after the team became aware of the matter.
Police Documents: NFL Player Struck a Pregnant Woman 
Documents obtained by reporters indicate that Mark Walton allegedly struck and pushed a woman, causing her physical injuries. Law enforcement officers dispatched to the scene of the incident in Broward County reported that the unidentified victim had swelling on her eye. When asked to explain what happened, she stated that Mr. Walton struck her and pushed her, following a verbal argument. Notably, the alleged victim also reported that she is several weeks pregnant and that Mr. Walton is the father of the child. 
Aggravated Battery on a Pregnant Female: A Second Degree Felony in Florida 
Under Florida law (Florida Statutes § 784.045), aggravated battery on a pregnant female is a very serious criminal offense. In some cases, the pregnancy can turn what would otherwise be a misdemeanor offense into a felony.
Indeed, Florida prosecutors can seek a second degree felony charge against a defendant, which carries a maximum sentence of 15 years in prison. While the majority of cases of aggravated battery of a pregnant woman charges are brought against an intimate partner, that is not a legal requirement. Any person could be charged with this offense, regardless of their relationship to the victim.
In order to get a conviction on aggravated battery of a pregnant female, a Florida prosecutor must be able to prove the following four things:
The defendant unlawfully struck or touched the victim against her will;
The defendant caused actual bodily harm to the victim;
The alleged victim was pregnant when the battery occurred; and
The defendant knew or should have known about the pregnancy.
The specific charge cannot be brought against a defendant who did not know about the pregnancy and could not have reasonably known about it. If the pregnancy is only a few weeks old, the defendant would likely need actual knowledge. Though, to be clear, actual knowledge is not a legal requirement in Florida. If a woman is obviously and visibly pregnant and a defendant commits a battery, they could be charged with a second degree felony. 
Get Help From a South Florida Criminal Defense Lawyer Today
At Ratzan & Faccidomo, LLC, our Miami domestic violence defense lawyers firmly believe that every person deserves their day in court. If you or your loved one is facing a domestic violence charge, you need experienced legal representation. Call us today for a free, confidential consultation. From our offices in Miami, we represent clients throughout Miami-Dade County.
Resource:
nbcnews.com/news/sports/miami-dolphins-release-mark-walton-after-arrest-alleged-domestic-assault-n1086031
https://www.rflawgroup.com/south-florida-high-school-principal-arrested-after-an-alleged-domestic-battery-incident/