South Florida High School Principal Arrested After an Alleged Domestic Battery Incident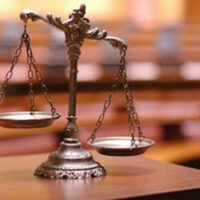 According to reporting from CBS 4 Miami, Richard Jean, the principal of Archbishop Edward A. McCarthy High School, has been arrested on domestic battery charges. The incident, which occurred off-campus, involved an unidentified male.
The alleged victim signed a sworn affidavit stating that Mr. Jean picked him up and threw him to the ground after a heated conversation. Based on information contained in the police report, the alleged victim displayed evidence of bruising on his neck and blood in one ear.
Mr. Jean's bond was set at $1,000 and he has been placed on administrative leave by the private Catholic school.
Domestic Battery Charges: Family and Household Members 
In Florida, domestic battery is the actual and intentional touching, striking, or causing harm to a family member or a household member without consent. Florida defines the term "family or household member" in a relatively broad manner. It includes:
Current and ex-spouses;
Individuals who have children together;
Relatives by blood and through marriage;
People living in a family-like setting; and
People who have lived as a family in the past.
The key limitation is that domestic battery charges can only be brought against a defendant if the alleged victim is family, currently lives with them, or they have lived together in the past. The single exception to that rule is for parents who share children. Under that circumstance, it does not matter if they ever lived in the same household.
Domestic Battery is a First Degree Misdemeanor 
As a general rule, domestic battery will be charged as a first degree misdemeanor offense. To be clear, despite the non-felony nature of the offense, it is still considered to be a very serious crime. A person convicted of first degree misdemeanor domestic battery in Florida will face up to one year in prison and a $1,000 fine.
Additionally, as this is a 'domestic' offense, there will be other consequences. In most domestic battery cases, Florida requires defendants to complete a six month Batterer's Intervention Program (BIP). Finally, there are often family law consequences. It is possible that a no contact order will be imposed.
Defending a Domestic Battery Charge in South Florida 
Disputes involving family members and household members are especially complicated. If you were arrested for domestic battery in South Florida, it is imperative that you call an experienced attorney right away. A number of different legal defenses may be applicable, including challenging false allegations, self defense, defense of others, defense of property, and mutual combat. Your defense lawyer will be in the best position to assess the case and help you take action to protect your rights, freedom, and future.
Call Our Miami, FL Criminal Defense Lawyers Today
At Ratzan & Faccidomo, LLC, our Miami domestic violence defense attorneys have an in depth understanding of Florida's domestic violence laws. If you or your loved one is facing domestic violence charges, we will protect your rights. Call our Miami law office right away to get a free, confidential initial consultation. We serve communities throughout Southern Florida.
Resource:
miami.cbslocal.com/2019/11/05/archbishop-mccarthy-high-school-principal-arrested-following-domestic-incident/
https://www.rflawgroup.com/category/domestic-violence-charges/