What Constitutes an Inappropriate Relationship with a Patient?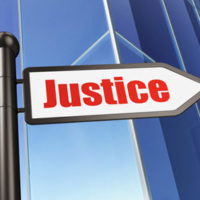 Health care providers are held to high professional standards in Florida. In Florida, all medical professionals, such as doctors and nurses, are licensed by the Florida Board of Medicine. When a healthcare professional is accused of any type of misconduct, such as fraud, gross negligence, conviction of a criminal offense, or abuse of his or her position, he or she can face disciplinary action from the Board, which can result in the revocation or suspension of his or her medical license. Pursuing and an maintaining inappropriate relationship with a patient is considered to be an abuse of one's position.
Professionalism as a Physician
As a physician or another type of health care provider, you are expected to maintain a professional relationship with your patients at all times. This includes setting and sticking to certain boundaries regarding how you interact with patients and what you discuss with them about your personal life and theirs. If a patient behaves inappropriately, it is the health care provider's job to redirect him or her and affirm a professional boundary level.
The following are examples of inappropriate relationship with patients:
Flirting with a patient or commenting on his or her appearance;
Asking a patient out on a date or otherwise offering to spend time together outside your roles as patient and care provider;
Allowing a friendly relationship with a patient to evolve into a friendship to the point that you can no longer provide objective judgment about his or her care; and
Engaging in a sexual relationship with a patient.
Inappropriate physician/patient relationships hurt both parties. Patients can suffer emotionally and the physician's ability to care for them can be diminished.
If your Medical License is in Danger of Being Revoked or Suspended
If you are facing disciplinary action and a potential medical license revocation, start working with an experienced defense lawyer as soon as you can to prove to the Board that you did not act inappropriately. In some cases, allegations are completely fabricated and in others, they involve factual data that is taken out of context. If you do receive disciplinary action from the Florida Board of Medicine, your disciplinary history will be made publicly available online. You will also be barred from practicing medicine in Florida and can face criminal penalties if you choose to continue to practice after your license has been suspended or revoked.
Work with an Experienced Miami Professional License Defense Attorney
If you are a physician who has been accused of inappropriate conduct and are now facing the prospect of losing your license to practice medicine, you cannot afford to allow the revocation or suspension to occur without trying to defend your right to continue to practice. Our team of experienced Miami professional license defense lawyers at Ratzan & Faccidomo, LLC is here to help you continue to practice medicine in Florida by defending your case against disciplinary action. Contact our office today to schedule your initial consultation with us.
Resource:
careers.bmj.com/careers/advice/Crossing_boundaries%3A_dealing_with_amorous_advances_by_doctors_and_patients