Were you Falsely Arrested? What to Do if you are a False Arrest Victim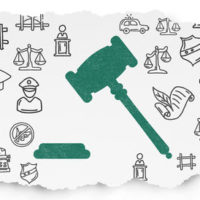 Not all arrests are legitimate. If an officer has a valid arrest warrant or probable cause to believe an individual committed a criminal offense, he or she may arrest the individual. Without at least one of these, an arrest may not occur. When one occurs anyway, it is known as a false arrest.
A false arrest is a violation of your civil rights. If you are falsely arrested, you could have grounds for a case under state or federal law. Speak with an experienced criminal defense lawyer as soon as you can after you are arrested to determine whether the arrest was legal or not and if not, what you can do as a victim. You may be entitled to compensation for your damages associated with the false arrest and/or wrongful incarceration.
How to Determine if you were Falsely Arrested
Innocent people are regularly arrested. Being innocent of an alleged criminal offense does not mean that your arrest was a wrongful one. A false arrest is an arrest made when law enforcement acts beyond the scope of its powers or without authority. When a legitimate arrest is made based on fabricated information, it is known as a bad arrest. A bad arrest is quite different from a false arrest – in the case of a bad arrest, law enforcement did not act in a manner beyond their authority.
For example, if you are arrested for insulting an officer, you are a victim of false arrest. In another example, a black man pulled over in a predominantly white neighborhood and arrested due to suspicions fabricated on the spot may also have grounds for a false arrest claim. In order to successfully recover compensation for the damages resulting from false arrest, the victim must demonstrate that the arresting officer did not have probable cause the make the arrest or detail the victim and that the arrest caused him or her to suffer economic damages. These can include the emotional trauma of the arrest, lost wages, damage to the victim's reputation, damages related to a false conviction or malicious prosecution, and physical injuries caused by rough handling of the victim during the arrest.
Examples of False Arrests
Other scenarios can also be considered to be false arrests in Miami. These include:
Arresting an individual without reading his or her Miranda Rights;
Providing the court with false information in order to obtain an arrest warrant;
Arresting an individual based on a characteristic other than probable cause for suspecting a crime, such as the individual's age, gender, ethnicity, or religious affiliation; and
Arresting an individual for the officer's personal gain.
Work with an Experienced Miami Criminal Defense Lawyer
If you have been falsely arrested or experienced any other form of police misconduct such as police brutality, you have the right to take action against the officer and the department who treated you in this manner. Do not remain silent while others face the same police abuse – work with an experienced Miami criminal defense lawyer to protect and exercise your rights. Contact our team at Ratzan & Faccidomo, LLC today to schedule your initial consultation in our office.
Resources:
leg.state.fl.us/Statutes/index.cfm?App_mode=Display_Statute&Search_String=&URL=0900-0999/0961/Sections/0961.06.html
law.cornell.edu/uscode/text/42/1983