Florida Criminal Law: What is the Difference Between Being 'Detained' and 'Arrested'?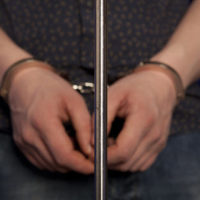 If you have been 'stopped', you are being 'questioned, or are being 'held' by a Florida police officer, it is important that you know whether:
You are being detained;
You have been arrested; or
None of the above.
In this article, our Miami defense lawyers seek to help you better understand your legal rights. We explain what it means to be 'detained', what it means to be 'under arrest', and why you should generally avoid making statements to law enforcement officers in either case.
What It Means to Be 'Detained' 
A detention is not as formal as an arrest. Still, when you are being detained, you are not free to leave. Florida law enforcement officers have the authority to detain a person if they have a reasonable suspicion that some type of criminal violation occurred and the person in question was potentially involved in the act or has important information. The purpose of detention is to allow the officer to gain further information and assist with the investigation.
The most common example of this is a traffic stop. If you have been pulled over for speeding in Miami-Dade County, it is likely that you will be detained so that the officer can check your information and write you a traffic ticket. Under Florida law, detention must be 'brief and cursory'. Officers cannot hold you for an unreasonable period of time without placing you under arrest.
What It Means to Be 'Arrested' 
While you may be detained as part of an investigative stop, being arrested means that the officers believe that there is probable cause that you committed a crime. You will be handcuffed and booked. During the arrest, police officers are required to read you your Miranda Rights. You have the right to remain silent and you have the right to get access to an attorney. Defendants should always exercise these rights. Anything you say can (and often will) be used against you in court. If you have been arrested, please contact a lawyer. 
There is Not Always a Bright Line: Detention vs. Arrest 
While there are important differences between being detained and being arrested, there is not always a bright line between the two. In many cases, a person who was being detained will eventually be arrested. In either of these circumstances, it is not in a person's best interests to make statements to the police officers or to answer intrusive or investigative questions. Sometimes, Florida police officers detain people instead of arresting them in order to encourage them to talk. With very few exceptions, the best thing you can do is to keep quiet.
Speak to a Miami Defense Lawyer Now
At Ratzan & Faccidomo, LLC, our Miami criminal defense lawyers are aggressive, knowledgeable advocates for our clients. If you were arrested and charged with a crime in South Florida, you need to take immediate action. For a free, fully private criminal defense consultation, please call our Miami office today at 305-600-3519.