Two People Arrested on Identity Theft Charges in Miami Dade County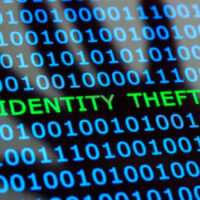 According to a report from 7 News Miami, two people have been arrested on identity theft charges in Hialeah. The suspects, who appeared in a Miami-Dade County bond court last week, were identified as Caroline Piloto and Diego Jose Rosas. A third individual who was also initially arrested along with the pair was released after the charges were dropped.
Prosecutors allege that Ms. Piloto and Mr. Rosas were discovered with the sensitive personal information of strangers. Here, our Miami identity theft lawyers provide a more comprehensive overview of the allegations raised against the suspects and we explain the most important things you need to know about Florida's identity theft law.
Allegations: Perpetrators Were Likely Targeting Stimulus Payments 
7 News Miami reports that the defendants were caught with a wide range of sensitive personal information, including stolen mail, vehicle registration documents, credit card numbers and checks. Authorities apprehended the suspects at a Miami-Dade County bank after they attempted to cash a fraudulent check. The check was not accepted by an employee of the bank.
Law enforcement officials believe that the suspects were planning on using the sensitive personal information to target stimulus checks. Over the next few months, stimulus checks will be sent to many Americans. The CARES Act—passed in response to the COVID-19 pandemic—approved stimulus payments for individuals who make less than $99,000 per year. Ms. Piloto has been placed under house arrest and Mr. Rosas remains in custody due to a probation violation.
Florida's Identity Theft Laws: A Felony Offense 
Identity theft is a serious criminal offense in Florida. Under state law, it is crime to use or possess sensitive personal information with the intent of committing fraud. Notably, Florida defines the term 'personal information' in a broad manner—it includes everything from direct financial information, such as a credit card number, to the common information that used to safeguard accounts, such as a mother's maiden name.
In Florida, identity theft is often charged as a felony offense. Though, in some limited cases, it may be handled as a misdemeanor. Still, most frequently, identity theft will be charged as a third degree felony. If the defendant is alleged to have defrauded another person out of more than $5,000 in money or property, then the charge will be upgraded to a second degree felony. If you or a loved one is facing an identity theft charge, you need professional representation. Call a defense lawyer right away.  
Contact Our Miami, FL Identity Theft Defense Lawyer for Immediate Help
At Ratzan & Faccidomo, LLC, our Miami fraud attorneys have the skills, experience, and knowledge to handle the complete range of identity theft cases. If you or your family member was charged with identity theft, we are here to help protect your legal rights. For a no fee, no obligation review of your case, please call our Miami office today. We represent defendants throughout the region, including in Hialeah, South Miami, Westchester, Palmetto Bay, and Pinecrest.
Resource:
wsvn.com/news/local/police-arrest-2-alleged-identity-thieves-in-hialeah/
https://www.rflawgroup.com/floridas-identity-theft-law-what-is-personal-information/