Florida's Identity Theft Law: What is 'Personal Information'?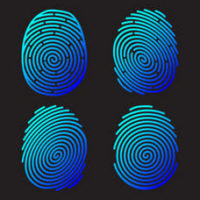 Identity theft is a very serious crime in Florida. As this type of fraud becomes more common in the digital age, Florida law enforcement agencies and prosecutors are bringing tougher enforcement action against perpetrators. As CBS News reported earlier this year, identity theft is at a record high in the United States.
Of course, that is not to stay that all identity theft charges are legitimate. Far from it. As with all other crimes, this charge is sometimes brought by prosecutors in cases where it is simply not warranted by the underlying facts.
To help people better understand identity theft charges in Florida, our Miami identity theft defense lawyers offer an overview of one of the key element of this crime: the alleged use of 'personal information' by the defendant.
Certain Sensitive Information is Protected By Florida's Identity Theft Statute 
In Florida identity theft charges are brought under § 817.568 of the state's legal code. In order to obtain a conviction for identity theft, Florida prosecutors have the burden of proving every required element of this crime. More specifically, Miami-Dade County prosecutors must prove that:
The defendant accessed and used personal information of the alleged victim;
This act was done with the intent to defraud the victim; and
The defendant executed this act without seeking or obtaining any form of authorization from the alleged victim of the crime.
As this statute shows, one of the key elements in this case is defining 'personal information'.  
The Definition of Identity Theft is Far More Broad Than Most People Realize  
Florida anti-identity theft statute interprets the term 'personal information' in a very broad manner. Indeed, the term personal information is far more broad than many people even realize. You can be charged with identity theft in Miami if you use or access any of the following types of information with the intent to defraud another person:
Their name;
Their address;
Their email address;
Their telephone number;
The Social Security number;
Their date of birth;
Their mother's maiden name;
Their Florida drivers license number;
Their bank account information;
Their credit card or debit card number;
Any type of biometric data;
Any medical record; or
Any other information that can be used to gain unapproved access to economic resources.
Not only does Florida's identity theft statute specifically outline the illicit use of many different types of personal information as being sufficient to warrant this criminal charge, but it also contains 'catch all' language. If you were charged with identity theft related to the use of any type of personal information, you need to seek professional legal assistance immediately. This is a very serious crime that carries the potential for a lengthy prison sentence.  
Were You Arrested for Identity Theft in Florida?
Our law firm is here to help. At Ratzan & Faccidomo, LLC, we strongly believe that everyone deserves an aggressive legal defense. If you or a family member was charged with identity theft or any related crime in Florida, you need to take immediate action. To arrange a free, fully private initial criminal defense consultation, please contact our Miami law office today.
Resource:
cbsnews.com/news/identity-theft-hits-record-high/