Three Miami-Dade County Women Arrested in Relation to Affordable Housing Scam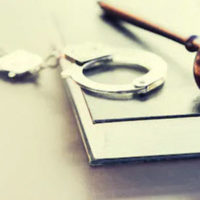 According to reporting from The Real Deal, three South Florida women have been arrested on fraud charges in relation to an affordable housing scam. Among other things, the three defendants in this case allegedly made false representations to people throughout the Miami-Dade region — indicating that they were city employees and that they had the power to expedite affordable housing voucher applications.
Multiple victims claim that they were defrauded out of thousands of dollars by the women. As an example, one victim contends that she gave the women $3,000 after they told her that it was necessary as part of a standard application fee. None of the three defendants are believed to have any connection to a city, state, or federal government agency. The trio has been charged with 'organized scheme to defraud'.
Florida: Organized Scheme to Defraud Charges 
In Florida, the 'organized scheme to defraud' statute (Florida Statute Section 817.034(4)(a)) is used to prosecute many general fraud charges. In fact, this specific statute can be used by state prosecutors to pursue both relatively modest fraud crimes and large, highly sophisticated fraud schemes. In order to get a conviction under this statute, Florida prosecutors must be able to establish that the defendant:
Demonstrated actual intent to defraud another party;
Made material misstatements, misrepresentations, or lies by omission to the fraud victim;
Engaged in at least some form of repeat, systematic conduct; and
Obtained property, assets, or money from the fraud victim.
Organized scheme to defraud charges should never be taken lightly. Though, the specific punishment for this type can vary widely. Similar to most other types of theft crimes and fraud crimes, the single biggest factor in determining the severity of the charges is the alleged value of the fraud.
Organized Fraud: A Felony Charge
In Florida, organized fraud will be charged as a felony offense. If the underlying value is in excess of $50,000, the defendant may face a first degree felony — a criminal violation that carries a maximum sentence of 30 years in prison.
If the value of the fraud is between $20,000 and $50,000, the crime can be charged as a second degree felony. This is still a very serious criminal offense that carries the possibility of a lengthy prison sentence.
Smaller amounts of fraud may be charged as a third degree felony. Even this type of lower level organized fraud conviction also comes with possible jail time in Florida. Anyone facing this type of charge or any related criminal offense should seek professional legal representation immediately. 
Contact Our South Florida Fraud Defense Lawyers Today
At Ratzan & Faccidomo, LLC, our Miami white collar crime lawyers are strong, sophisticated advocates for defendants. If you or your family member was charged with any type of fraud, we are available to help. Call us now for a free, confidential consultation. From our office location in Miami, we serve communities throughout Florida.
Resource:
therealdeal.com/miami/2019/08/28/three-arrested-in-south-florida-affordable-housing-scam/
https://www.rflawgroup.com/miami-dade-prosecutors-set-to-announce-charges-in-massive-insurance-fraud-case/