Miami-Dade Prosecutors Set to Announce Charges in Massive Insurance Fraud Case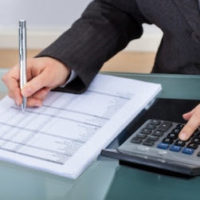 According to reporting from the Miami Herald, several dozen South Florida homeowners and multiple public insurance adjusters are set to be criminally charged in a massive insurance fraud case. The alleged ringleader of the scheme — Barbara Gonzalez of West Miami — has already been arrested and booked into a local jail. In this article, our top-rated Miami white collar crime lawyers provide an overview of the allegations in this case and we explain how the state of Florida typically treats insurance fraud offenses.
Miami Homeowners and Public Adjusters are Being Charged 
Prosecutors contend that Ms. Gonzalez carried out the insurance fraud scheme through her company The Rubicon Group. Based in Glenvar Heights, Florida, this company served as a public adjuster — assisting property owners in evaluating and bringing insurance claims. However, state authorities believe that the company was used to spearhead a large scam. It is alleged that Ms. Gonzalez used The Rubicon Group to encourage and assist South Florida homeowners in submitting false claims to major insurance companies. Reports indicate that law enforcement has been probing this company for more than one year.
As an example of how the scheme worked, the Miami Herald cites a story of a homeowner who filed a $75,000 claim for water damage with an insurance company. This claim was purportedly filed with the guidance of Ms. Gonzalez and The Rubicon Group. Upon investigation, prosecutors believe that the "plumber" who fixed the water damage does not exist. Further, the receipt for the water damage repair work that was received by the insurer carrier was allegedly wholly fraudulent and it was produced in the office of Mr. Gonzalez's company. 
Submitting Phony Documents to an Insurance Company is a Serious Crime
 In Florida, insurance fraud is a serious criminal offense. Under Florida Statutes § 817.234, a person can be charged with this crime if they knowingly and intentionally submit false information to an insurance company. It should be made clear that this is a relatively broad statute. Providing false documentation to an insurance company can lead to fraud charges. Similarly, intentionally submitting false testimony to the company — even through oral statements — can potentially be charged as insurance fraud.
You should not go up against prosecutors on your own, especially in document-intensive cases like insurance fraud. Similar to other white collar charges, insurance fraud is a complicated offense. A person facing insurance fraud charges should consult with a qualified and skilled defense lawyer before making any further statements to law enforcement or taking any other action.  
Get Help From Our Miami, FL White Collar Crime Lawyers Today
At Ratzan & Faccidomo, LLC, our Miami, FL white collar defense lawyers have the skills and experience needed to handle insurance fraud cases. If you or your family member was charged with any type of insurance fraud, it is essential that you consult with a defense lawyer as soon as possible. With an office in Miami, our criminal defense attorneys serve clients throughout South Florida.
Resource:
miamiherald.com/news/local/crime/article229838929.html
https://www.rflawgroup.com/white-collar-crimes-versus-blue-collar-crimes/