The "Tomb Raider" Fraud Scheme and Its Aftermath: Two Broward County Lawyers Now Face Criminal Charges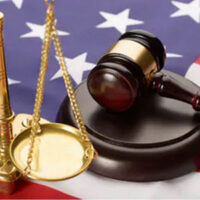 If in-person socializing ever makes a comeback, see what your guests say if you ask them to name the first South Florida stereotypes that come to mind.  Your guests will probably mention South Florida's reputation as a retirement destination and the plethora of mansions purchased by people whose eyes are bigger than their wallets.  In other words, real estate foreclosures are nothing out of the ordinary in South Florida, and neither are probate cases where an attorney brings documents to court on behalf of the personal representative of the estate or some other interested person.  Therefore, several members of a family were able to take possession of real estate properties with a combined value of $12 million before getting caught.  Here, our South Florida white collar crimes defense lawyer explains how the scam continued even after its principal architects were behind bars.
The Charges: Grand Theft and Identity Theft
Before being taken into custody, Illya Tinker lived in Lauderhill with his wife Patricia and their son Darren.  The family operated several companies, including Global Management Consulting Group, which were ostensibly in the real estate business.  In fact, they were operating a scheme that would become known in the press as "Operation Tomb Raider" because many of its targets were real estate properties that belonged to the estates of recently deceased people.  The Tinker family and four co-conspirators used various fraudulent tactics to gain possession of 40 real estate properties, most of which were located in western Broward County.  These fraudulent tactics included stealing the signatures and stamps of notaries and filing fraudulent quit claim deeds and powers of attorney.  The powers of attorney enabled them to access victims' bank accounts and social security numbers.  By 2018, the value of their fraudulent real estate empire had grown to $12 million.
The Sentence: Life in Prison for Illya Tinker, Long Prison Terms for Wife and Son
In 2018, Illya, Patricia, and Darren Tinker were arrested at their home in Lauderhill.  They were charged with identity theft and other financial crimes.  Illya Tinker received a sentence of life in prison, while Patricia Tinker received 35 years.  Darren Tinker, who was 23 years old at the time of sentencing, was sentenced to 21 years and is scheduled for release in 2039.  They are currently incarcerated at the Broward County Jail, awaiting transfer to a state prison.  Operation Tomb Raider continued, though, even after the tinker family and the four other defendants arrested at the same time as them had been convicted.
Lawyers Arrested for Their Involvement with Operation Tomb Raider
According to state records, Rashida Overby, a lawyer whose office is in Tamarac, became the registered agent for the Tinkers' company Global Management Consulting; she is also listed as the registered agent for their other company, Global Home Buyers.  She would go to court, claiming to represent the estates of recently deceased homeowners; the court would issue checks to her law firm, with the understanding that the money would eventually go to the estates she was representing, but the decedents' relatives said that they never received the money. Investigators who helped uncover the scheme began became even more suspicious of Overby when, seven months after the Tinkers' arrest, she opened a bank account in the name of a business they owned, and the account received several wire transfers connected to fraudulent foreclosure and estate sale cases.
Ria Sankar-Balram, a real estate lawyer whose offices are located in Margate, became connected to the case as a defense lawyer for the Tinker family, but she, too, got in on the scheme.  She got caught when a foreclosure surplus check meant for a New Jersey woman went to Sankar Balram's account, instead.
Overby and Sankar-Balram were arrested and taken to Broward County Jail.  They are facing charges of fraud and money laundering.  Sankar-Balram, who has been practicing law in Florida for 12 years, posted her $57,000 bond and is currently free.  Overby, who has been practicing law in Florida for 20 years, had her bond set at $140,000, because she is facing more fraud charges than Shankar-Balram.  The Sun Sentinel did not specify whether she has posted her bond.
Contact Us Today for Help
In the digital age, scams are rarely simple.  If you are facing charges for playing a minor role in a complex fraud scheme, a Miami white collar crime lawyer can help you avoid getting as harsh a punishment as the masterminds of the operation.  Contact Ratzan & Faccidomo for a free, confidential consultation about your financial crimes case.
Resources:
sun-sentinel.com/news/crime/fl-ne-broward-attorneys-fraud-scheme-20201007-orybgi6bmnhttpmmpczbbd57jq-story.html
sun-sentinel.com/news/crime/fl-ne-web-of-deceit-grew-20201008-6qd442i4brfydiatt772epz4ze-story.html
sun-sentinel.com/local/broward/fl-sb-operation-tomb-raider-broward-20180509-story.html
https://www.rflawgroup.com/broward-county-mortgage-consultant-appeals-his-money-laundering-conviction-claiming-that-the-scammers-led-him-to-believe-they-were-legitimate-clients/