Broward County Mortgage Consultant Appeals His Money Laundering Conviction, Claiming That the Scammers Led Him to Believe They Were Legitimate Clients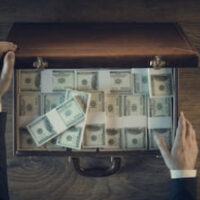 Email scams have existed for as long as email has.  It is usually easy to spot the scams.  The sender signs the email with a personal name or a business name, but a Google search for the person or the business does not turn up any relevant results.  The writing style is awkward or unidiomatic, or the reasons the sender gives for needing you to send money do not make sense.  It is also usually easy to tell when you are getting a spoofed email from the email address of someone you know.  Why would your friend suddenly email you from the email address she used to use ten years ago, before she switched to Gmail, and try to sell you male enhancement pills?  When the scam emails are sufficiently well-crafted, though, sometimes victims fall for them.  It worked for a Hollywood man and his co-conspirators; in 2018 and 2019, they scammed entities in the United States and Canada out of more than $3 million.  Here, our South Florida white collar crimes defense lawyer explains how the scam worked and how it unraveled.
The Charges: Money Laundering and Conspiracy to Commit Money Laundering
Elvin I. Lewis of Hollywood is the owner of a real estate consulting firm called NuFinancial Consortium.  He was one of many participants in an elaborate scam in which unknown parties located outside the United States scammed businesses in several states, as well as the government of the City of Ottawa in Canada out of millions of dollars.  The scammers who initiated the operation seem to have been in Hong Kong.  The scammers infiltrated the email accounts of companies and public entities that would become victims of the scam.  They then spoofed the email addresses of vendors who already had a business relationship with the victims.  Thus, using the email addresses of vendors known to the victims, they would send emails asking for payment for services the vendors had actually rendered or agreed to render.
Lewis became involved in the scam when the Hong Kong company contacted him by responding to a Craigslist ad.  NuFinancial finds many clients on Craigslist, including international clients.  The Hong Kong company said they needed someone with a U.S. address in order to purchase the U.S. properties they wanted to purchase, and they offered Lewis a three percent commission on every sale they finalized.  Whenever he received money from entities with which the Hong Kong company was dealing, he was to wire 97 percent of the money to Hong Kong and keep three percent for himself.  This all seemed plausible to Lewis; consultants earning commissions is nothing out of the ordinary in the real estate industry and in the business world in general, and neither is companies that want to expand their operations into a new country establishing a relationship with an existing company that already operates in that country.
Over the next year, Lewis earned more than $160,000 in commissions.  He used some of the money to buy a Porsche. Little did he know, though, the Hong Kong company was using him as a money mule.  The money was not coming from real estate sales but from payments the Hong Kong company obtained through the fraudulent emails from spoofed addresses.  Victims included the government of the City of Ottawa, as well as businesses in Tennessee, Ohio, Illinois, Indiana, and Michigan.
The Verdict: Guilty of Money Laundering
In 2019, Marian Simulik, the City of Ottawa Treasurer, was sitting at a meeting with Steve Kanellakos, the City Manager, when she received an email on her phone from Kanellakos' address.  The email requested payment, and she asked Kanellakos about it.  Kanellakos denied that he had sent the email, and that was when they realized that his email address had been spoofed.  Soon after, Lewis was arrested and charged with money laundering and conspiracy to commit money laundering.  He pleaded not guilty, but a jury convicted him at trial.
The Aftermath: Defendant Appeals His Sentence
Lewis was found guilty in November 2019, and he could have been sentenced to up to 20 years in prison.  In the early days of the COVID-19 pandemic, he appealed his conviction, and it appears that the appeal is still pending.  Lewis maintains that he was a victim of fraud, not a perpetrator of it.  He says that, if he had known where the Hong Kong clients got their money, he never would have agreed to work with them.
We Can Help You Today
If you have been defrauded into participating in a scam, you need a Miami white collar crimes lawyer.  Contact Ratzan & Faccidomo for help with your case.
Resources:
ottawamatters.com/local-news/florida-man-found-guilty-of-scamming-ottawa-out-of-130k-1749054
justice.gov/usao-sdfl/pr/man-convicted-south-florida-jury-laundering-more-3-million-proceeds-international-cyb-0
https://www.rflawgroup.com/former-palm-beach-county-sheriffs-deputy-gets-five-years-in-plea-deal-for-sober-home-patient-brokering-scheme/