Former Palm Beach County Sheriff's Deputy Gets Five Years in Plea Deal for Sober Home Patient Brokering Scheme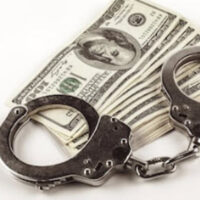 The shady machinations of South Florida's addiction treatment centers and sober living homes in the second decade of the 21st century have become the stuff of legend.  Tales of "druggy buggies" transporting people on a desperate quest for sobriety from one candy-colored beachfront house-turned-rehab to another have featured in everything from "Florida man" memes to serious works of journalism.  Perhaps Colton Wooten's first-person account of his "Florida shuffle" ordeal is the most eloquent description of just how bad things were for people who came to Florida in pursuit of recovery from addiction.  Finally, after thousands of preventable overdose deaths and countless frustrated hopes, new regulations and their enforcement saw some of the participants in the abuses of South Florida's addiction treatment industry called to account.  Here, our Miami fraud defense attorney explains how the founder of a charity got caught profiting illegally from people's struggles with addiction and how, because of a plea deal, the sentence he will likely serve in prison is less than three percent the length of the sentence that could have been handed down for a guilty verdict.
The Allegations: Patient Brokering, Conspiracy, Fraud, Money Laundering, and Grand Theft
Robert Simeone, a Navy veteran who served during Operation Desert Storm, was employed by the Palm Beach County Sheriff's Department from about 2005 until 2015.  While employed by the Sheriff's Department, he also opened an addiction treatment facility called Epiphany's treatment Center.  He also founded a nonprofit organization called Children of Wounded Warriors, the purpose of which was to raise money to support the sons and daughters of firefighters, police officers, and members of the Armed Forces who had died untimely deaths.
Despite the appearance of dedication to helping vulnerable people, Simeone was involved in several questionable activities.  In 2017, the newly created Sober Homes Task Force, an initiative aimed at eradicating corruption in the addiction treatment industry, became suspicious of Epiphany's and began investigating Simeone's dealings.  They discovered that he had paid the operators of two sober homes in South Florida to refer patients to Epiphany's.  It is against the law to give or receive payment in exchange for patient referrals; this is a crime known as patient brokering.
Once Simeone had caught the attention of financial crimes investigators, they discovered that he had been appropriating funds from the Children of Wounded Warriors charity for his own use.  Detectives monitored the organization's bank transactions from January 2015 until September 2019.  They discovered that, of the approximately $75,000 in donations the charity received during that period, Simeone had diverted approximately two thirds to his personal and business accounts.  The donors told investigators that they had not authorized Simeone to divert the funds for his own personal use.
The Plea Deal: Defendant Pleads Guilty to 30 Felony Charges of Patient Brokering and More
In February 2020, Simeone was charged with more than 50 felony offenses, most of them for patient brokering.  Prosecutors offered Simeone a plea deal, in part because of similarities between Simeone's case and that of James Kigar, who was also facing charges for his actions as head of an addiction treatment center called Whole Life Recovery.  Kigar's attorneys are attempting to get the Supreme Court to rule on whether Kigar may rely on a particular defense; his case is expected to take years, and if Simeone went to trial, the outcome of his trial would rely on the outcome of Kigar's.
Simeone agreed to plead guilty to 30 felony counts, 26 for patient brokering, and one each for grand theft, money laundering, conspiracy to commit patient brokering, and organized scheme to defraud.  Even with these reduced charges, Simeone could have faced anywhere from 13 to 175 years in prison if he had been found guilty at trial.
The Consequences: Five Years in Prison, Plus Probation and Restitution
In May 2020, a judge sentenced Simeone to five years in prison, with credit for the three months he had already served by the time of his sentencing.  After his release, he must also spend five years on probation.  He must also pay over $100,000, including fines and restitution to victims.  He may never again work in the fields of addiction treatment or healthcare.
Let Us Help You Today
A Miami criminal lawyer can help you if you are facing criminal charges for money laundering or other financial crimes.  The outcome of your case depends on many factors, sometimes including the outcome of other cases.  Contact Ratzan & Faccidomo in Miami for a free, confidential consultation about your white-collar crime case.
Resources:
sun-sentinel.com/local/palm-beach/fl-ne-robert-simeone-felonies-plea-deal-20200519-udoctr5ainakll2fzkwabx5bfq-story.html
newyorker.com/magazine/2019/10/21/my-years-in-the-florida-shuffle-of-drug-addiction
https://www.rflawgroup.com/federal-jury-acquits-man-after-drug-bust-at-fort-lauderdale-airbnb/