Teenager Arrested Months After Deadly DUI Accident in Miami Dade County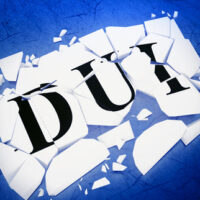 According to reporting from WPLG Local 10, Christopher Mejias, an 18-year-old from Miami, was arrested in connection with a 2019 drunk driving accident that killed a 17-year-old. The student who was killed in the wreck was a passenger in the vehicle. Another 17-year-old in the backseat sustained significant injuries in the crash.
Based on the information collected by law enforcement, Mr. Mejias is facing criminal charges for DUI manslaughter, DUI causing a serious injury, and DUI with a minor in the vehicle. Here, our Miami drunk driving defense attorney provides an overview of the charges filed against the South Florida teenager.
Deadly Car Accident in Southwest Miami 
On the evening of November 10th, 2020, Christopher Mejias was driving a Ford in Southwest Miami. The arrest warrant indicates that Mr. Mejias was under the influence of alcohol while operating the vehicle.
For an as of yet unexplained reason, his car veered to the left, hit a sidewalk, and collided head on with a tree. Both he and the victim—who was a passenger in the front seat—were immediately transferred to the nearest hospital. Unfortunately, the passenger was pronounced dead when he arrived.
Law enforcement officers quickly observed that Mr. Mejias was intoxicated. In the accident report, it is noted that officers smelled alcohol on his breath and noticed that his speech was slurred. A blood sample was taken at the scene of the accident to confirm that the driver was under the influence.
Prosecutors are Pursuing Felony DUI Charges 
One of the notable factors in this case is the age of the defendant. While the other two passengers in the car, fellow students, were still 17 years old, Mr. Mejias turned 18 approximately one month prior to the accident. As such, he is being charged as an adult. Specifically, the three DUI charges that he is facing are as follows:
DUI Manslaughter: In Florida, DUI manslaughter is a second degree felony. It is a 'Level 8' offense punishable by up to fifteen years in prison and a permanent driver's license revocation.
DUI Causing a Serious Bodily Injury: The other underage passenger who survived the crash sustained a serious wrist injury. As such, the defendant in this case is also facing charges for drunk driving while causing serious bodily harm. It is a third degree felony carrying up to five years in jail.
DUI With a Minor in the Vehicle: Finally, in Florida, drunk driving with a minor in the vehicle is also an independent criminal offense. If convicted, a defendant faces up to nine months in prison.
Contact Our Miami DUI Defense Lawyers Right Away
At Ratzan & Faccidomo, LLC, our Miami DUI defense attorneys are aggressive, client-focused advocates. If you or someone you know was arrested for DUI manslaughter, we are ready to help. Contact us immediately for a free, confidential consultation. From our law office in Miami, we handle intoxicated driving cases throughout the entire region, including in Doral, Hialeah, Miami Beach, Kendall, Coral Gables, and Pinecrest.
Resource:
local10.com/news/local/2020/03/06/teen-arrested-months-after-fatal-dui-crash-in-southwest-miami-dade/
https://www.rflawgroup.com/miami-beach-police-make-arrest-in-dui-manslaughter-case/