Miami Beach Police Make Arrest in DUI Manslaughter Case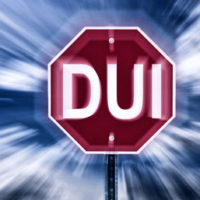 According to reporting from CBS Miami, an arrest has been made in connection with a fatal car crash that occurred on MacArthur Causeway in July. Jose Dominguez, 26, has been charged with DUI manslaughter and DUI causing a serious injury.
A representative from the Miami Beach Police Department stated the deadly accident was triggered when Mr. Dominguez rear-ended another vehicle that was stopped at a red light. Here, our Miami DUI attorneys provide an overview of the DUI manslaughter charges filed in this case.
DUI Defense: There are Questions About the Level of Intoxication  
Officer Observed Presence of Alcohol 
Reports indicate that Jose Dominguez suffered moderate injuries in the collision. He was transported to a local medical center where he received treatment and was soon released.
Though, before he left the premises, Mr. Dominguez met with an officer from the Miami Beach Police Department. The police officer states that he observed a smell of alcohol on Mr. Dominguez. The officer then asked for a blood sample — a request to which Mr. Dominguez agreed. Two separate blood samples were taken: one at approximately 6:20 AM and the second at approximately 7:15 AM.
The Measured BAC Was Technically Below the Legal Limit
The timeline is extremely important in this case. According to reports, Mr. Dominguez' BAC level was measured at .070 in the test that was taken at 6:20 AM. In the blood test that was taken at 7:14 AM, his BAC level was measured at .051. Notably, these measurements are both below the legal limit in the state of Florida.
However, as the crash occurred at around 4:30 AM, prosecutors allege that his BAC was above the limit at that time. They argue that these two test results indicate that Mr. Dominguez has a blood alcohol metabolism rate of around .02 every hour.
In charging the defendant with DUI manslaughter, the prosecution is stating that these blood test results can be extrapolated to prove that this defendant's BAC level was in excess of the legal limit at the time of the collision.
Extrapolation of BAC Test Results is an Issue in Many Cases 
Many people do not realize it, but it is not uncommon for Florida prosecutors to bring DUI charges even when the defendant measured below the legal limit in the only test results that were taken. In these cases, prosecutors rely on a method called retrograde extrapolation or reverse extrapolation.
All defendants should know that extrapolation is a formula — and it is subject to an error rate and cannot offer a perfect prediction in every case. Still, prosecutors can and do pursue charges based on an extrapolation. If you or your loved one was charged with a DUI based on retrograde extrapolation, contact a defense lawyer right away.
Get Help From Our Miami, FL DUI Defense Lawyer Today
At Ratzan & Faccidomo, LLC, our Florida criminal defense lawyers have the skills and knowledge needed to handle the full range of intoxicated driving charges, including DUI manslaughter. For a free, complimentary consultation, please call us today. From our law office in Miami, we defend DUI cases throughout South Florida, including in Miami Beach, Hialeah, Homestead, and Boca Raton.
Resource:
miami.cbslocal.com/2019/08/06/arrest-deadly-macarthur-causeway-crash/
https://www.rflawgroup.com/miami-police-department-officer-arrested-for-dui-refused-breathalyzer-test/