Miami Police Department Officer Arrested for DUI, Refused Breathalyzer Test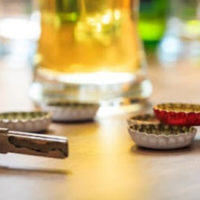 On July 22nd, 2019, the Miami Herald reported that Danny Hebra, an officer with the Miami Police Department, was stopped after allegedly driving in a reckless manner in Key Largo, Florida. The police report states that Mr. Hebra was weaving in and out of lanes and that he improperly drove through a bicycle lane.
Upon pulling him over, an officer from the Monroe County Sheriff's Department also observed a strong smell of alcohol within the vehicle. Though he voluntary completed one field sobriety test, Mr. Hebra declined to participate in any others. He was then arrested on DUI charges. After the arrest, he refused to submit to a breathalyzer test.
In Florida, a breathalyzer refusal will subject a driver to immediate sanctions. Below, our Miami drunk driving defense attorneys explain the most important things that drivers need to know about Florida's laws regarding breathalyzer tests.
Florida Has an Implied Consent Law 
Similar to many other American states, Florida has enacted an implied consent law. Under this law, all licensed drivers automatically agree to submit to a post-arrest breathalyzer test. In other words, if you have been lawfully arrested for drunk driving or drugged driving in Florida, you have already given your consent to a breathalyzer. To be clear, this does not mean that police officers can physically force you to take such a test. However, if you refuse a breath test, you will be subject to immediate penalties.
First Refusal is an Automatic License Suspension 
Under Florida law, a first-time refusal of a breathalyzer test is punishable by one year administrative license suspension. As soon as the state learns of the DUI refusal, they will take administrative action to suspend your license.
If you refused a breath test in Florida, you should contact an experienced Miami DUI defense lawyer right away. Refusing a breath test will not necessarily stop prosecutors from filing criminal charges against you. Beyond the automatic administrative license suspension, you could still be facing drunk driving charges but you are still entitled to request a hearing through the Bureau of Administrative Review which can invalidate the suspension.
Field Sobriety Tests are Not Mandatory  
It is important to note that field sobriety testing is not mandatory in Florida. While law enforcement officers may ask a driver who is suspected of a DUI to take a field sobriety test, there is no obligation to do so.
Study after study has demonstrated that field sobriety testing is simply not accurate. While refusing a field sobriety test will not necessarily prevent a driver from being arrested, it is generally in their best interests to avoid taking these notoriously inaccurate tests.  
Speak to Our Miami, FL DUI Defense Attorneys Today
At Ratzan & Faccidomo, LLC, our Miami DUI lawyers provide aggressive, knowledgeable legal representation to defendants. If you or your loved one was arrested for intoxicated driving, we are available to help.
To set up a free, confidential criminal defense consultation, please call us right away. From our office in Miami, we defend DUI charges throughout Miami-Dade County, including in Palmetto Bay, Pinecrest, Sunny Isles Beach, Miami Beach, and Homestead.
Resource:
miamiherald.com/news/local/community/florida-keys/article232987157.html
https://www.rflawgroup.com/assistant-broward-county-attorney-faces-dui-property-damage-charge/