Assistant Broward County Attorney Faces DUI Property Damage Charge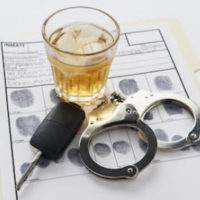 According to reporting from NBC 6 South Florida, Alim Babayev —  an assistant state attorney for Broward County, FL — has been arrested on drunk driving charges. The report indicates that Mr. Babayev was arrested by the Florida Highway Patrol on June 11th, at approximately 8:00 in the evening.
NBC 6 South Florida reviewed the arrest report, which states that Mr. Babayev was allegedly involved in a property damage only accident, left the scene of that collision, and had a strong presence of alcohol on his breath when he was stopped. Additionally,  the arrest report also states he declined to submit to any field sobriety tests. Mr. Babayev was booked into a local jail and later released.
Florida DUI Charges: Property Damage Crashes 
In Florida, drunk driving is a serious criminal offense. Even if first-time intoxicated driving charge can come with serious criminal penalties. When a drunk driver causes property damage in a crash, they will typically face heightened punishment.
Indeed, if during the course of committing a drunk driving offense a person causes property damage, they can be charged with a first degree misdemeanor offense. This specific criminal act is charged under Florida Statutes § 316.193(3)(c)(1). It is punishable by a large fine, suspension of driving privileges, up to12 months in prison, and mandatory installation of an ignition interlock device at the expense of the defendant.
If you were charged with a property damage DUI, it is imperative that you seek immediate legal assistance. In some cases, Florida law enforcement officers and prosecutors bring this charge even though there is not sufficient evidence that the motorist actually got into a crash while they were under the influence of drugs or alcohol. 
Florida DUI Charges: Leaving the Scene of an Accident 
Under Florida law, all drivers have a duty to remain at the scene of a crash. If you cause significant property damage to another vehicle, you are required to exchange information with the owner or to leave a note with your contact information. Leaving the scene of a property damage only crash — whether or not the defendant was intoxicated — is a criminal violation.
In Florida, drivers who improperly leave the scene of a collision can be charged with a second degree misdemeanor offense. If convicted on this type of offense, you could face up to a $500 fine and 60 days in jail. If a serious injury occurred in the crash, leaving the scene of an accident can be charged as a felony offense.
Get Help From a Miami, FL DUI Defense Lawyer Right Away
At Ratzan & Faccidomo, LLC, we are strong, aggressive advocates for defendants. If you or your family member was charged with intoxicated driving, you need an experienced legal professional by your side. Everyone deserves their day in court. For a free, fully private consultation, please contact our Miami DUI lawyers now.
Resource:
nbcmiami.com/news/local/Assistant-Broward-State-Attorney-Arrested-on-DUI-Charge-511188832.html
https://www.rflawgroup.com/supreme-court-to-decide-if-police-need-a-warrant-to-draw-blood-from-unconscious-person/