Supreme Court to Decide if Police Need a Warrant to Draw Blood From Unconscious Person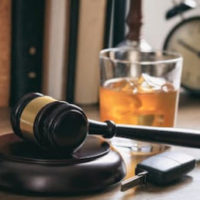 As reported by Reuters, the Supreme Court of the United States recently heard oral arguments in a Fourth Amendment case involving an unconscious driver who had his blood drawn by police without hearing his rights or giving his consent. The nation's highest court is now set to determine if this motorist's constitutional rights were violated by the police. In this article, our experienced Miami DUI lawyers provide an overview of the key facts and the legal stakes in this Supreme Court case.
The Facts: An Unconscious Driver Had His Blood Drawn and Tested 
The case — Mitchell v. Wisconsin — centers around a man who had his blood drawn by police without consent. In the Spring of 2013, Gerald P. Mitchell was arrested by Wisconsin police on suspicion of drunk driving. On the way to the station, he fell unconscious and was diverted to a local hospital for immediate medical attention. It was there that police ordered the drawing of his blood. The blood test revealed a BAC level of .222 — well beyond the state's legal limit.
Notably, the unconscious Mr. Mitchell was never read his rights regarding blood testing, nor did the police obtain a warrant to test the blood. While his legal team moved to get the blood test thrown out of court, the judge ruled in favor of the prosecution. Relying in large part on that blood test, Mr. Mitchell was convicted of an intoxicated driving offense. He appealed the conviction. 
The Legal Stakes: The Limits of a Reasonable Search or Seizure 
As it goes before the Supreme Court, this case has implications that are far more important than a single DUI appeal from the Upper Midwest. The Supreme Court has once again been called upon to determine the extent of Fourth Amendment protections. Under the Fourth Amendment, individuals are protected against unreasonable searches and seizures.
Similar to Florida, Wisconsin has an implied consent law on the books. Under the terms of the law, motorists automatically give their consent to testing following a DUI arrest. The failure to submit to such testing can lead to a DUI refusal charge— a serious criminal offense on its own.
The question here is what the courts should do about an unconscious person. Do the police have the right to simply test that person's blood, without reading them their rights or obtaining permission? Observers expect a decision on this issue in June of 2019. Our Miami, FL defense lawyers will keep a close watch on this case and all other important developments in criminal law and criminal procedure. 
Contact Our South Florida DUI Defense Attorneys Today
At Ratzan & Faccidomo, LLC, our Florida DUI defense lawyers are strong and aggressive advocates for our clients. Every defendant deserves their day in court. To find out more about what we can do for you, please contact us today for a free consultation. From our law office in Miami, we represent clients throughout the region, including in Doral, Coral Gables, South Miami, and Fontainebleau.
Resource:
reuters.com/article/us-usa-court-driver/supreme-court-stumped-by-the-case-of-the-unconscious-drunken-driver-idUSKCN1RZ2AT
https://www.rflawgroup.com/prominent-south-florida-lobbyist-arrested-for-intoxicated-driving/