Prominent South Florida Lobbyist Arrested for Intoxicated Driving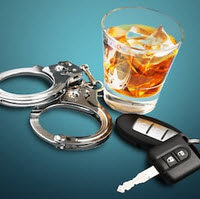 According to reporting from the Miami New Times, Ron Book — an influential state government lobbyist who is based in Miami-Dade County  — was arrested for DUI following a motor vehicle crash in Davie, Florida. The Broward Sheriff's Office reports that Mr. Book was charged with intoxicated driving and he was charged with damaging someone else's property. Mr. Book was released after posting $1,500 bail.
How Common are Drunk Driving Arrests in Florida? 
Drunk driving remains one of the most charged crimes in the state of Florida. According to data published by the Florida Department of Law Enforcement (FDLE), 32,684 DUI arrests were conducted statewide in 2017 alone. FDLE indicates that there were:
1,736 DUI arrests in Miami-Dade County;
1,494 DUI arrests in Broward County; and
2,207 DUI arrests in Palm Beach County.
Three Things to Do After Being Arrested for a DUI 
Getting arrested on suspicion of intoxicated driving is deeply stressful. After a DUI arrest, defendants need to know how to take the appropriate steps to protect their legal rights. If you fail to take action, you could lose out on your rights, your driving privileges, and even your freedom. Following a DUI arrest in Miami-Dade County, it is crucial that defendants do the following three things:
Keep Quiet: If you are being arrested, you should always remember that you have the constitutional right to remain silent. You should not make any statements once you are in custody. If you are asked specific questions, you have the right to decline to answer. Police officers are investigators; it is their job to build a case and support a conviction. Among other things, this includes using your own words against you.
Stop the Administrative Suspension: In Florida, an intoxicated driving arrest will result in the automatic suspension of your driver's license — unless you take action to prevent it. Drunk driving charges warrant an administrative suspension in Florida. In other words, your right to drive will be suspended before you actually get your day in court. The good news is that you have options available. But, you have ten days after a DUI arrest to stop an automatic suspension of your driver's license.
Hire a Defense Lawyer: There is no reason to go up against prosecutors on your own. One of the biggest mistakes that you can make is mindlessly pleading guilty to a DUI charge. Always seek advice from an experienced Miami drunk driving defense lawyer before entering a plea. A DUI lawyer will protect your best interests. You have the right to legal representation — you should use it.
Get Guidance From Our Miami-Dade County DUI Defense Attorneys Today
At Ratzan & Faccidomo, LLC, we have deep experience representing defendants in the full range of drunk driving cases. If you or your loved one was arrested and charged with drunk driving, you need a skilled professional on your side. To arrange a free consultation with a Miami criminal defense lawyer, please contact our law firm now.
Resources:
fdle.state.fl.us/FSAC/Documents/PDF/arr_cnty17.aspx
miaminewtimes.com/news/miami-lobbyist-ron-book-arrested-for-alleged-dui-11096630
https://www.rflawgroup.com/how-will-a-dui-conviction-impact-my-auto-insurance-rates-in-florida/