How Will a DUI Conviction Impact My Auto Insurance Rates in Florida?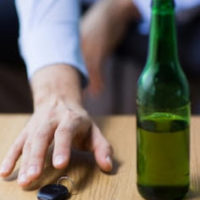 As any driver in Florida knows, car insurance is expensive. For many people, automobile insurance will cost more than $1,500 per year. If you are arrested for drunk driving in Florida, the cost of maintaining your auto coverage is just one of the many things that you have to think about. Following a DUI arrest, you may be wondering: If I plead guilty to a DUI, will my car insurance costs go up? The answer is 'yes'. A DUI conviction will likely result in skyrocketing insurance rates. Here, our top-rated Miami DUI defense attorneys explain what drivers need to know about DUI convictions and auto insurance in Florida.
The Data: Drunk Driving Conviction and Auto Insurance Rates 
As a starting point, it is important to note that auto insurance rates are based on a number of different data points. A person's driving history is one just one of these factors. A study of over 1,000 drivers that was conducted by Insurance.com found that the average auto insurance increase for a DUI conviction was 80 percent, or $1,163 per year. This is a substantial cost — especially when considering that a drunk driving conviction in Florida also typically comes with a large fine and with other expenses.
The Law: Florida Requires Supplemental Coverage
It is not merely the private market response that makes car insurance more expensive after a DUI conviction. Florida law puts additional legal requirements on drivers who have been found guilty of a DUI. In Florida, it typically takes at least five years for auto insurance rates to start dropping after a DUI conviction. The reason for this is that the state requires drivers convicted of a DUI to obtain FR 44 insurance before getting back behind the wheel. Essentially, this is expensive "high risk" auto coverage.  
Know Your Legal Options 
If you plead guilty to a DUI, there is little that you can do to keep your insurance costs from increasing. To protect your financial interests, it is crucial that you consult with an attorney as soon as possible after a drunk driving arrest. Do not plead guilty without discussing your case with a lawyer. It could be a huge mistake.
Your attorney will be able to review the specific nature of your case and determine what action makes the most sense. In some instances, drivers may be better off fighting a DUI charge directly. In other cases, there may be a path to reach a plea agreement that allows a driver to avoid a DUI conviction and avoid being forced to obtain expensive, high risk supplemental auto insurance coverage.
Contact Our Miami DUI Defense Lawyer Today
At Ratzan & Faccidomo, LLC, our law firm is committed to providing defendants with sophisticated, effective legal representation. Do not plead guilty to a DUI without first speaking to our experienced lawyers. For a free, strictly private review of your case, please call our Miami law office at 305-600-3519. We serve communities throughout Southeastern Florida.
Resource:
insurance.com/auto-insurance/auto-insurance-basics/dui-and-car-insurance-common-questions.html
https://www.rflawgroup.com/report-dui-arrests-are-plummeting-in-south-florida/