Supreme Court: Sixth Amendment Requires a Unanimous Jury Verdict for Serious Crimes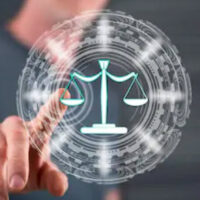 All defendants have a right to a fair trial. If you were charged with a crime, a fair trial is one in which a unanimous jury verdict is required for a conviction—at least as it pertains to serious crimes. On April 20th, 2020, the Supreme Court determined that the Sixth Amendment of the United States Constitution requires juries to reach a unanimous decision in order to convict a defendant of a serious criminal offense.
In the case of Ramos v. Louisiana, the nation's highest court found in favor of a defendant who had been convicted of murder by a non-unanimous jury. Prior to ruling, two U.S. states still allowed for convictions even if a jury had one or two holdouts. Below, our Miami criminal defense attorneys provide an analysis of the Supreme Court's decision in Ramos v. Louisiana.
Case Review: Ramos v. Louisiana 
The Facts 
The petitioner in this case is a man named Evangelisto Ramos. In 2015, he was indicted on second degree murder charges in New Orleans. He was later convicted of the crime by an Orleans Parish jury. Notably, the margin was 10 to 2. In most of the country, that would have resulted in a mistrial on the grounds that the jury was unable to reach a decision. However, in Louisiana, a 10 to 2 jury verdict was, at the time, sufficient to obtain a conviction. Mr. Ramos maintained his innocence and filed an appeal on the grounds that the non-unanimous decision was a violation of his Sixth Amendment rights.  
The Decision 
Writing in favor of a 6 to 3 majority, Justice Neil Gorsuch noted that the Sixth Amendment to the American Constitution contains a unanimity requirement that applies to both federal criminal trials and state criminal trials.
In reaching the decision, the Supreme Court overturned a 1970s case that, until now, had served as the basis for non-unanimous convictions. The court did not split on traditional ideological lines—conservative and liberal justices joined both the majority and the dissent.
 The Implications 
In most states, the Supreme Court's decision simply reaffirms the criminal justice process as it already exists. Indeed, prior to this decision 48 out of 50 U.S. states required unanimous jury verdicts for serious criminal offenses—with the two outliers being Louisiana and Oregon.
In both jurisdictions, a 10 to 2 verdict (or an 11 to 1 verdict) has been sufficient for a conviction. That is no longer the case. There are also serious questions about the validity of non-unanimous convictions in Louisiana and Oregon. Defendants in both states who have been convicted by a non-unanimous jury may have a viable legal claim for relief.
Get Help From Our Florida Criminal Defense Lawyers Today
At Ratzan & Faccidomo, LLC, we are a results-focused criminal defense firm with a hyperfocus on providing client-centered representation. For a no cost, confidential consultation with an experienced Miami criminal lawyer, please contact our office today. We represent clients throughout Miami-Dade County, including in Hialeah, Miami Gardens, Miami Beach, Homestead, North Miami, Coral Gables, Cutler Bay, and Aventura.
Resource:
supremecourt.gov/opinions/19pdf/18-5924_n6io.pdf
https://www.rflawgroup.com/report-miami-police-have-made-at-least-16-curfew-arrests/