Report: Miami Police Have Made At Least 16 Curfew Arrests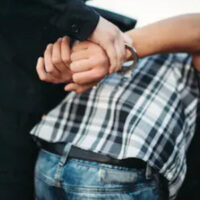 On March 26th, the City of Miami enacted a strict 10 PM curfew as part of its effort to slow the spread of the COVID-19 (coronavirus). Under the local ordinance, residents are instructed to stay inside from 10 PM to 5 AM—unless their conduct falls under an exception. Failure to comply with this law is a misdemeanor criminal offense.
According to a report from WLRN Miami, at least 16 people have already been arrested and jailed in Miami Dade County within the first three weeks that the curfew was put in place. Here, our Miami criminal lawyers explain the most important things you need to know about Miami's coronavirus curfew law.
Police Can Stop and Question Anyone During Miami's COVID-19 Curfew 
Under Miami's local curfew rules, police have been granted the authority to stop and question people who are out and travelling during the prohibited hours. To be clear, some people are allowed out despite the curfew. Miami City officials have outlined following six exceptions to the coronavirus curfew:
Medical emergencies;
Walking dogs, but only within 250 feet of a person's residence;
Food delivery services;
Travel to and from an essential worksite;
Utility repair crew work; and
Movements by essential public workers, including police, fire, and rescue.
In March, the Miami Police Department publicly stated its intention to enforce the curfew law. The reporting of WLRN Miami confirms that they are doing so.
Reporters obtained the arrest report for the first individual who was booked into jail for a curfew violation—a woman who was spotted at 1:30 AM on Euclid Avenue in South Beach. According to police, she was listening to music. Officers told her and the man she was with to disperse from the scene. When they circled back, he was gone, but she was still there. She was arrested and charged with a misdemeanor. 
What to Do If You or Your Child is Arrested for a Curfew Offense  
In response to the reporting, a spokesperson for the Miami Police Department noted that the officers gave this woman two warnings. While law enforcement is not required to give a curfew warning, they may choose to do so to resolve the matter. Still, more than a dozen people have been arrested and charged with misdemeanor curfew violations.
The law is being enforced. If you or your child was arrested for violating Miami's coronavirus curfew, make sure you know your rights. Once in custody, it is best to remain silent. Statements made to law enforcement can be used against you. Call a Miami misdemeanor defense lawyer before entering a guilty plea. 
Schedule a Fully Remote Consultation With a Miami Defense Lawyer 
At Ratzan & Faccidomo, LLC, we are passionate, diligent advocates for our clients. Our law firm is fully operational during the coronavirus outbreak and we are strictly complying with health and safety guidelines. If you or a loved one was arrested on a misdemeanor charge, call us now for a free consultation. From our Miami law office, we represent defendants throughout the region, including in Miami Beach, Homestead, Doral, Hialeah, Kendall, Coral Gables, and North Miami.
Resource:
wlrn.org/post/least-16-curfew-violation-arrests-made-across-miami-dade#stream/0
https://www.rflawgroup.com/florida-pastor-arrested-after-defying-covid-19-coronavirus-order/