Florida Pastor Arrested After Defying COVID-19 (Coronavirus) Order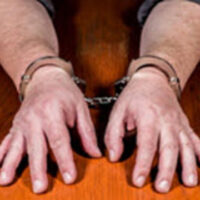 In an effort to stop the spread of the coronavirus (COVID-19), state and local officials throughout the United States have issued a wide range of different legal orders—many of them temporarily closing down 'non-essential businesses', banning large gatherings, and requiring people to stay home or shelter in place.
As of April 1st, 2020, Florida does not yet have a statewide 'Stay at Home' order in place. However, several counties and cities have issued their orders. This includes Hillsborough County—where the pastor of a prominent megachurch was recently arrested on misdemeanor criminal charges for violating the order.
A High Profile Arrest for Flouting a Coronavirus Safety Order
As reported by The New York Times, Rev. Rodney Howard-Browne, a pastor at a large Pentecostal church in Tampa, has been arrested for his refusal to comply with a Hillsborough County order that expressly barred large gatherings. On Sunday, March 29th, Rev. Howard-Browne went forward with religious services—despite pleadings from law enforcement and county officials to refrain from doing so. In total, it is believed that several hundred people attended the services.
To be clear, no effort was made to conceal the gathering. Quite the contrary, it was broadcast on the internet for those members of the community who made the decision to remain home. The very next day, the Hillsborough County Sheriff secured an arrest warrant for Rodney Howard-Browne on the grounds that he "intentionally" and "repeatedly" violated the emergency legal order. The Reverend turned himself in later that afternoon and was soon freed after posting $500 in bail money.
An Overview of the Charges: Unlawful Assembly and Violation of Emergency Health Rules 
Based on the evidence obtained by police and prosecutors, Mr. Howard-Browne is facing two charges: unlawful assembly and violation of health emergency rules. Both charges are second degree misdemeanor offenses. If convicted, he could face up to 60 days in jail on each offense. Notably, there may be other sanctions as well. Churches, businesses, and organizations that hold or permit large gatherings during the COVID-19 crisis could face civil penalties. 
Under the existing emergency orders, local law enforcement agencies have considerable power to arrest and charge people deemed in violation. How exactly these rules will be enforced is still unclear. It is a fast moving situation. Several local government officials in Florida have stated that they do not want to arrest people on these charges—they are pleading for voluntary compliance. Mr. Howard-Browne may be viewed as a "warning" to others, as he held a particularly large gathering after being told not to by state officials.
Get Help From a Miami Criminal Defense Attorney Today
At Ratzan & Faccidomo, LLC, we are strong and aggressive advocates for our clients. You deserve representation from a Miami criminal lawyer who will put in the time, resources, and passion needed to get you results. To learn more about what our criminal attorneys can do for you, please call our Miami office today. We serve communities throughout South Florida.
Resource:
nytimes.com/2020/03/30/us/coronavirus-pastor-arrested-tampa-florida.html
https://www.rflawgroup.com/four-things-immigrants-need-to-know-when-facing-criminal-charges/