Supreme Court Decision Gives Individual State Prosecutors Additional Authority to Bring Criminal Charges Against Undocumented Immigrants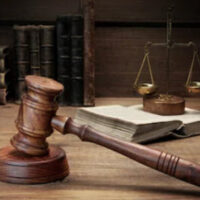 According to a report from The Wall Street Journal, the Supreme Court of the United States recently released a decision that, in effect, will give individual states additional legal authority to prosecute undocumented immigrants. On March 3rd, 2020, the nation's top court released its opinion in the case of Kansas v. Garcia—deciding in favor of state prosecutors and upholding a Kansas criminal statute. In this post, our top-rated Miami criminal lawyers provide an overview of the court's decision.
Case Analysis: Kansas v. Garcia 
The Facts
In comparison to some other states the identity theft statute in Kansas is quite broad. Under Kansas state law, identity theft is a crime and a defendant can be prosecuted for fraud if he or she engaged in "fraud" in order to obtain a personal benefit.
On those grounds, some state prosecutors have pursued criminal charges against undocumented immigrants who have used false documents. More specifically, in this case, prosecutors brought state-level charges against three undocumented immigrants who used, among other things, false Social Security numbers to get a job.
The undocumented immigrants then challenged the state's authority to bring such charges. The issue eventually made its way to the Kansas Supreme Court. On review, the court ruled in favor of the undocumented immigrants—finding that the Immigration Reform and Control Act of 1986 preempted the state law. 
The Decision 
In a split 5 to 4 decision, the Supreme Court's conservative-leaning majority overturned the ruling by the Kansas Supreme Court. Writing the opinion for the court, Justice Samuel Alito assessed that Kansas law is not preempted by federal law.
Individual states have the authority to make it a state-level crime for undocumented immigrants to submit false paperwork to get employment. There is nothing in the federal court to prevent state prosecutors from bringing these types of charges. 
The Implications  
How exactly this plays out will vary from state to state and even from local jurisdiction to local jurisdiction. As Justice Alito noted in his opinion, individual states are certainly under no obligation to criminalize such conduct or to pursue harsh identity theft charges against undocumented immigrants whose only offense was submitting false paperwork.
That being said, the court's decision will have serious ramifications for people all over the country—including in South Florida. In making this ruling, the court's majority has given state prosecutors far greater authority to charge undocumented immigrants. It could also have implications for other criminal matters. Aggressive state prosecutors may try to use the decision to more forcefully pursue defendants over federal matters.
Contact Our South Florida Criminal Defense Lawyers for Immediate Assistance
At Ratzan & Faccidomo, LLC, our Florida criminal defense attorneys provide aggressive, results-focused advocacy to defendants. If you or your family member was charged with a crime, we are available to help. For a no fee, no obligation initial consultation, please call us today. From our Miami-Dade County law office, we represent defendants throughout Southeast Florida.
Resources:
wsj.com/articles/supreme-court-gives-states-greater-rights-to-prosecute-undocumented-immigrants-11583253531
supremecourt.gov/opinions/19pdf/17-834_k53l.pdf
https://www.rflawgroup.com/dozens-arrested-in-joint-law-enforcement-operation-in-miami-dade-county/