Dozens Arrested in Joint Law Enforcement Operation in Miami-Dade County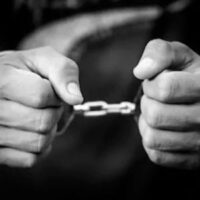 According to reporting from NBC 6 South Florida, several dozen people have been arrested in a large "gang violence" and "gun violence" crackdown in Miami-Dade County. In a joint effort between federal, state, and local law enforcement agencies, the operation—which is being called 'Operation Triple Beam'—resulted in the arrest of more than 150 suspects on a wide range of criminal charges. Here, our Miami criminal defense lawyers provide an overview of what we know about charges filed in 'Operation Triple Beam'.
Operation Triple Beam: 150 Arrests in Miami-Dade County, Florida 
The United States Marshals reports that Operation Triple Beam was a month-long collaborative law enforcement targeted at organized gangs, violent offenders, and gun violence in communities in Miami-Dade County and the throughout surrounding areas. Law enforcement officials stated that the enforcement operation was planned, in part, because of Super Bowl LIV at Hardrock Stadium. Authorities wanted to complete their work in January, before the region saw a major uptick in visitors. Beyond the arrests, the federal government reports that the law enforcement operations led to the seizure of:
45 firearms;
At least 6 kilograms of drugs; and
Nearly $40,000 in financial assets.
A wide array of different criminal charges were filed against the alleged offenders—with some people facing multiple overlapping charges. Specifically, state and federal prosecutors report that the following criminal charges are being pursued against defendants arrested as part of January's 'Operation Triple Beam':
Felony homicide;
Intentional arson;
Aggravated assault;
Sexual assault;
Felony possession of a firearm;
Felony drug possession; and
Drug trafficking.
Targeted Enforcement Operations and the Dangers of Overreach  
In a press release, the Miami-Dade State Attorney's Office noted that the extensive law enforcement operation was designed to help make our communities safer. While this is certainly a laudable goal, there is a potential downside. Unfortunately, targeted law enforcement operations of this nature—specifically those that involve major outside resources—have the potential to take in innocent people.
With 150 people being arrested in such a short period of time, it is important to recognize that all defendants are innocent until proven guilty in a court of law. Every defendant arrested as part of Operation Triple Beam is entitled to qualified legal representation. Prosecutors must present evidence substantiating any charges being pursued. Otherwise, those charged should be dismissed. If you or your loved one was arrested on felony charges in South Florida, it is crucial that you call a lawyer as soon as possible.
Call Our Miami-Dade County Felony Defense Lawyers for Immediate Assistance
At Ratzan & Faccidomo, LLC, our Florida felony defense attorneys fight aggressively to protect the rights, freedom, and future of our clients. We are firmly committed to the simple principle that every person deserves a fair hearing. You should get your day in court.
If you or your loved one was arrested on felony charges, we are ready to help. Call us right away for a free case evaluation. We represent defendants throughout Miami-Dade County, including in Hialeah, Homestead, Miami Beach, and Coral Gables.
Resource:
nbcmiami.com/news/local/dozens-arrested-in-operation-triple-beam-gun-violence-crackdown-in-miami-dade/2189870/
https://www.rflawgroup.com/arrest-made-in-south-floridas-decades-old-pillowcase-rapist-case/