Arrest Made in South Florida's Decades Old "Pillowcase Rapist" Case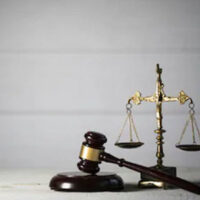 On January 20th, 2020, the Miami Herald reported that Robert Eugene Koehler, a 60-year-old Florida man, has been arrested on sexual battery charges. Investigators believe that Koehler is likely responsible for many other crimes. Indeed, they believe committed a spree of sexual assaults that took place across Southeastern Florida in the early and mid 1980s. These crimes, which authorities have always believed to be related, are often referred to as the "Pillowcase Rapist Case." 
A DNA Match Links to a 1983 Miami Rape 
Back in 1983, a Miami woman was attacked and violently sexually assaulted in her own home. While she could not identify the assailant, whose face was concealed by a pillowcase, she immediately went to the police. DNA evidence was recovered and entered in a database operated by the Federal Bureau of Investigation (FBI).
It was not until very recently that authorities suddenly got a "break" in the case. Robert Eugene Koehler's son was arrested in an unrelated incident. While the charges were eventually dropped against his son, police did obtain a DNA sample from it. With it, they determined that this man, the son of Mr. Koehler, was closely related to the person responsible for the 1983 sexual assault in Miami.
To confirm that the father, Robert Eugene Koehler, was a match, police obtained a warrant and entered his Central Florida home to get a DNA sample off of objects that the surveillance team observed him touching. This DNA evidence provided probable cause that resulted in his arrest. To be clear, Mr. Koehler has only been charged with a crime, not convicted. In his first court appearance in Brevard County he told the judge that he was "not guilty." 
Pillowcase Rapist Cases: More than 40 Sexual Assaults  
While the exact number is in dispute, law enforcement authorities believe that the "Pillowcase Rapist" was responsible for more than 40 sexual assaults that occurred in and around Miami between 1981 and 1986. The name was used frequently in the news media because the unknown attacker used pillowcases, towels, and other material found inside of victims' homes to conceal his face while committed sexual assault.
The Miami Herald reports that police have been working around the clock to test Mr. Koehler's DNA against samples from the 1980s. A source told the paper that he has already been linked to two dozen additional sexual assaults. More charges may be filed against this defendant in the coming weeks and months.
Consult With Our Miami Criminal Defense Lawyers Today
At Ratzan & Faccidomo, LLC, we are a result-oriented law firm with a laser focus on providing attentive, individualized legal representation to our clients. If you or your loved one was arrested, our Miami criminal attorneys can help. For a free, completely confidential initial consultation, please reach out to our law office today. Our legal team serves communities throughout Miami-Dade County, including in Miami Gardens, Miami Beach, Coral Gables, Homestead, Doral, Cutler Bay, and Aventura.
Resources:
miamiherald.com/news/local/crime/article239423768.html
miamiherald.com/news/local/crime/article239542058.html
https://www.rflawgroup.com/driver-arrested-in-deadly-miami-beach-hit-and-run-accident/