Driver Arrested in Deadly Miami Beach Hit-and-Run Accident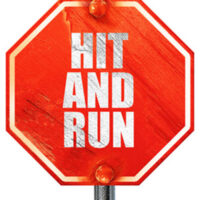 According to reporting from 7 News Miami, Ledisnier Pordomingo-Lopez, 35, has been arrested on felony criminal charges in relation to a fatal accident that occurred in the middle of the night last fall in Miami Beach.
Prosecutors believe that Mr. Pordomino-Lopez was the driver responsible for a deadly hit-and-run crash that occurred on the Macarthur Causeway. Tragically, that crash has been under investigation since it took the life of bicyclist.
Mr. Pordomingo-Lopez is facing charges for both leaving the scene of the accident with a death and for vehicular homicide. He is currently being held in the Turner Guilford Knight Correctional Center in Miami-Dade County.
Understanding Vehicular Homicide Charges in Florida 
Under Florida law (Florida Statute § 782.071), the crime of vehicular homicide is a second degree felony punishable by a maximum of 15 years in state prison and a $15,000 fine. Of course, a motorist is not guilty of vehicular homicide simply because they are involved in a crash that results in a fatality. To be convicted of vehicular homicide in Florida, a defendant must be deemed to have caused the death of another person while driving in a reckless manner.
Often, Florida prosecutors bring vehicular homicide charges against motorists who were alleged to have been intoxicated at the time of the crash. Though, that is certainly not the only time that vehicular homicide charges can be filed in our state. Other types of gross recklessness behind the wheel, such as extreme speeding or intentionally causing an accident, could also justify these charges. Defendants facing vehicular homicide charges should seek professional representation immediately.
Understanding Leaving the Scene of a Crash With a Death Charges in Florida 
Beyond facing charges for vehicle homicide, Mr. Pordomingo-Lopez has also been charged with leaving the scene of an accident that resulted in a death. In Florida, all drivers have a legal obligation to stop and remain at the scene of a crash—including relatively minor collisions. Motorists who flee a deadly accident could face very serious criminal charges.
Indeed, leaving the scene of a deadly crash is a first degree felony in Florida. It carries a maximum sentence of 30 years in prison. Florida takes this crime extremely seriously. If you or your loved one is alleged to have fled a deadly accident, it is imperative that you consult with a top-rated Miami criminal defense lawyer before giving a statement to the state or local police. An attorney will be able to ensure that your rights are properly protected.
Call Our Miami, FL Vehicular Homicide Defense Lawyer Today
At Ratzan & Faccidomo, LLC, our Miami criminal attorneys strongly believe in the principle that everyone deserves their day in court. All defendants are presumed innocent until proven guilty. We provide strong, results-oriented legal representation to clients.
To schedule a free, completely confidential criminal defense consultation, please call us today. We represent clients throughout Miami-Dade County, including in Miami, Homestead, Kendall, North Miami, Doral, Miami Beach, and Coral Gables.
Resource:
wsvn.com/news/local/police-arrest-alleged-hit-and-run-driver-who-killed-cyclist-in-miami-beach/
https://www.rflawgroup.com/florida-truck-driver-arrested-in-39-year-old-murder-case/