Florida Truck Driver Arrested in 39-Year-Old Murder Case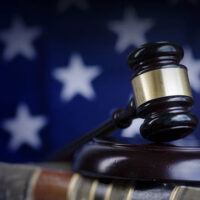 According to reporting from NBC 6 South Florida, James Curtis Clanton, a truck driver, was arrested in Union County on murder charges. The arrest is in relation to a 1980 rape and homicide that happened in Douglas County, Colorado. Using a commercially available genealogy website, prosecutors were able to link Mr. Clanton's DNA with the DNA recovered at the crime scene nearly four decades ago.
Forensic Genealogy Websites Were Used 
In 1980, a 21-year-old woman was kidnapped, raped, and murdered in a horrible crime just outside of Denver, CO. For nearly 40 years, this crime went unsolved—and law enforcement reportedly had few leads. However, that all changed recently when they turned to a forensic genealogy website.
This is important: While DNA from the alleged offender was gathered at the initial crime scene all the way back in 1980, it did not match any of the DNA contained within the system of any law enforcement agency. For many years prosecutors were simply stuck at a dead end.
The rise of forensic genealogy offered an answer. Similar to what has been done in a number of other recent high profile cold cases—including the Golden State Killer case of Northern California—they decided to turn to publicly available websites.
By doing so, law enforcement was eventually able to narrow the search down to James Curtis Clanton and his brother. After ruling the brother out, they worked to obtain Mr. Clanton's DNA from a mug he drank beer out of in a local bar. When it came back a match, they issued an arrest warrant. Mr. Clanton will not face sexual assault charges, as the statute of limitations has expired. However, he has been arrested for murder. 
General Rule: No Statute of Limitations for Murder 
In Florida, the vast majority of criminal charges are subject to a strict statute of limitations. As an example, first degree misdemeanor offenses are typically governed by a two-year statute of limitations in Florida. If prosecutors do not file their case by a certain deadline, then the charges will be automatically dismissed by the court. Though, there are some crimes that are not subject to any statute of limitations. Florida does not have a statute of limitations for:
Felonies that result in a death; and
Felonies that are punishable by life in prison.
Additionally, the statute of limitations associated with a criminal charge can also be "tolled" when certain conditions are met. Specifically, the statute of limitations clock will not run if a defendant leaves the state of Florida or is otherwise unidentifiable. If law enforcement cannot reasonably find a defendant, they may get extra time to pursue charges.
Get Help From Our Miami Defense Lawyer for Immediate Assistance
At Ratzan & Faccidomo, LLC, our Miami criminal lawyers represent every client with skill, tenacity, and attention to detail. Your case matters. If you or your loved one was arrested, call us for a free, confidential initial consultation. We represent clients in Miami, Miami-Dade County, and throughout Southeastern Florida.
Resource:
nbcmiami.com/news/local/truck-driver-arrested-in-florida-in-1980-colorado-killing/2164414/
https://www.rflawgroup.com/study-how-the-high-costs-of-fines-and-fees-burden-defendants-and-the-criminal-justice-system/