State Attorney Drops Charges Against Women Seen in Viral Miami, FL "Rough" Arrest Video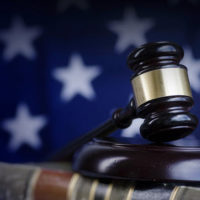 According to reporting from NBC 6 South Florida, the South Florida mother who was seen in a viral video showing her being arrested in an especially "rough" manner is no longer facing any criminal charges from state or local prosecutors. Dyma Loving — a 26-year-old mother — was physically brought to the ground and handcuffed by Miami-Dade Police officers in her neighborhood in South Miami Heights in early March.
After the video of the "rough" arrest went viral on social media and made headlines across state and local news, Miami-Dade Police Director Juan Perez issued a statement calling the cell phone arrest video "deeply troubling". Two weeks later, the State Attorney's Office announced that all charges are being dismissed due to lack of evidence.
The Original Charges: Disorderly Conduct and Resisting Arrest 
Ms. Loving was charged with one count of disorderly conduct and one count of resisting arrest. The Miami-Dade Police officers initially responded to the scene after they received a phone call from her and one of her friends. In this phone call, she told police that a neighbor had pointed a firearm in her direction. The police report indicates that Ms. Loving was arrested after she became "irate" and "uncooperative". Though, in light of the fact that all criminal charges were dropped and that the arresting officer has been placed on administrative leave for his poor conduct in this case, there are some serious questions about the reliability of the police report. Through her attorneys, Ms. Loving said that she is planning to file a lawsuit against the arresting officers and against the Miami-Dade Police Department.
What is Disorderly Conduct in Florida? 
Disorderly conduct can be a complicated charge because it is both broad and somewhat ill-defined. Under Florida state law (Florida Statutes § 877.03), disorderly conduct is defined as acts that "corrupt morals", "outrage public decency", or "affect the peace and quiet". Clearly, this is a relatively vague standard. The reality is that many different things can be charged as disorderly conduct. In some cases, even things like "yelling" will result in disorderly conduct charges being filed. Alarmingly, law enforcement officers and prosecutors have been known to stretch the definition — filing criminal charges that are not appropriate or that are simply not supported by the evidence. While disorderly conduct is a second degree misdemeanor in Florida, it is punishable by up to two months in jail as well as six months of probation.
Contact Our Miami Defense Lawyers Today
At Ratzan & Faccidomo, LLC, our aggressive Florida criminal defense attorneys handle the full range of misdemeanor charges. A misdemeanor is still a serious offense that could lead to jail time — you need professional legal representation. For a free, no strings attached review of your case, please do not hesitate to call us at our Miami office today.
Resource:
nbcmiami.com/news/local/Charges-Dropped-Against-Woman-Seen-in-Video-of-Rough-Arrest-by-Miami-Dade-Officer-507420741.html
https://www.rflawgroup.com/florida-supreme-court-hears-another-stand-your-ground-case/