Palm Beach County Chiropractor Pleads Guilty to Fraud for Durable Medical Equipment Scheme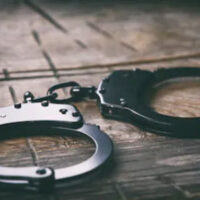 You are not the only person who has ever been astounded by the huge numbers on your billing statements from doctors' offices and hospitals.  The bills are still expensive even after your insurance pays its share, but the amounts billed to insurance companies and Medicare are nothing short of astronomical.  Where does all that money go, and exactly what does it pay for?  Between charges for unnecessary services, insurance write-offs, and nebulous categories on your billing statement, it is easy for some money to get lost in the shuffle.  Medical billing is so confusing that fraudsters can often divert a lot of money to their own accounts before they are caught.  This month, a chiropractor from Palm Beach County pleaded guilty to fraud after he and a group of accomplices enriched themselves by having Medicare make payments to phony medical equipment companies.  Here, our Miami fraud crimes defense lawyer explains how the doctor got away with the scam for so long and how the scam unraveled.
The Charges: Healthcare Fraud
Dr. Richard Davidson, known as "Dr. Rich" to his patients, operates a chiropractic clinic in Boca Raton.  In 2018, he and a group of conspirators began supplementing their income with shady dealings involving Medicare billing.  They set up several durable medical equipment companies for the purpose of filing fraudulent claims with Medicare.  In the context of Medicare, durable medical equipment (DME) includes devices ranging from wheelchairs and CPAP machines to blood glucose monitors; in this case, most of the claims were for knee braces, back braces, and similar pieces of equipment.  Davidson and his accomplices titled the companies in the names of what a press release by the U.S. Department of Justice described as "straw owners," meaning that it was not obvious that Davidson and the other defendants were in charge of the companies.  The law prohibits a person from making claims to Medicare through more than one company that he or she owns.
The scheme went beyond just setting up fake companies and billing Medicare through them, although Davidson and the others certainly did that.  In fact, in one year, they submitted more than $20 million in claims, resulting in payments of $10 million being paid to the shady DME companies by Medicare and the Civilian Health and Medical Program of the Department of Veterans Affairs (CHAMPVA).  Davidson and the other defendants were only able to do this through the participation of other doctors to whom they paid bribes.  The defendants paid bribes to medical equipment marketers, who in turn paid bribes to doctors.  Upon receipt of the bribes, the doctors would send signed doctors' orders claiming that the patient required the durable medical equipment; they claimed to have determined that the DME was medically necessary through telemedicine appointments.  Of course, these telemedicine appointments never occurred.
The Investigation: Multiple Agencies Investigate the Medicare Fraud Scheme
Davidson and the other participants got away with their scheme for more than a year before the authorities suspected that anything was amiss.  Their activities only came to light after an investigation by the FBI, the IRS, the Department of Health and Human Services, and the Department of Veterans' Affairs.  In May 2020, as the COVID-19 pandemic raged in Florida, prosecutors filed an information, which is a document that charges someone with a crime but does not require a grand jury.  Law enforcement then arrested Davidson at his home in the Seven Bridges area of Delray Beach.
Defendant Pleads Guilty to Fraud, Has Yet to Be Sentenced
In September 2020, Davidson entered a plea of guilty to the charges of healthcare fraud, but the court has not yet set a date for sentencing.  The maximum penalty Davidson can face is ten years in prison.  He willingly forfeited more than $2.4 million, the proceeds from his illegal activities, to the United States.  Davidson is currently free on bond, as his wife posted the $100,000 bond to secure his release.  In many cases, defendants who plead guilty receive more lenient sentences than those who enter pleas of not guilty but are later found guilty at trial.  Davidson's guilty plea may lead to him getting less than the maximum possible sentence.
Reach Out to Us Today for Help
In fraud cases, all the details matter, such as whether greed got to your head or whether you were just a working person who struggled to make ends meet before you decided to rob from the rich to pay the poor.  Contact the Miami criminal lawyers at Ratzan & Faccidomo for help with your case.
Resources:
bocanewsnow.com/2020/09/23/guilty-plea-from-delray-chiropractor-richard-davidson-came-just-months-after-feds-moved-in/
justice.gov/usao-mdfl/pr/boca-raton-doctor-pleads-guilty-20-million-health-care-fraud-scheme#:~:text=September%2018%2C%202020-,Boca%20Raton%20Doctor%20Pleads%20Guilty%20To%20%2420%20Million%20Health%20Care,10%20years%20in%20federal%20prison.
https://www.rflawgroup.com/former-palm-beach-county-sheriffs-deputy-gets-five-years-in-plea-deal-for-sober-home-patient-brokering-scheme/