NFL Player Pleads Not Guilty in South Florida Armed Robbery Case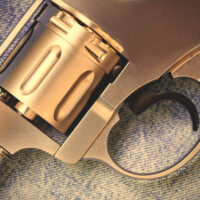 As reported by 4 CBS Miami, DeAndre Baker of the NFL's New York Giants was recently arrested on armed robbery charges in Broward County. Mr. Baker, who was a former high school football star in Miami, allegedly pulled a gun on and stole property from multiple men after a dispute arose at a party in Miramar, Florida. Here, our Miami criminal attorney provides an overview of the charges filed against the professional football player.
Allegations: Baker and Another NFL Player Robbed Several Men At Gunpoint 
According to the allegations from prosecutors, DeAndre Baker was at an illegal dice game at a home in Broward County. Despite the county's COVID-19 restrictions, police believe that between 15 and 20 people were present at the home. At some point during the course of the game, an altercation broke out. Several witnesses told police that Mr. Baker angry flipped over a poker table before pulling out a firearm and making deadly threats.
Law enforcement officers allege that Mr. Baker pulled out a firearm and stole personal property from at least four people. Another NFL player, Quinton Dunbar of the Seattle Seahawks, is also alleged to have participated in the robbery. Additionally, an as-of-yet unidentified man wearing a red mask is believed to have fled with Mr. Baker and Mr. Dunbar, In total, Mr. Baker and his co-conspirators are believed to have made away with thousands of dollars of cash, luxury watches, and other valuables. To be clear, no shots were fired. 
Charges: Four Counts of Armed Robbery and Four Counts of Aggravated Assault 
DeAndre Baker was arrested and charged with four counts of armed robbery with a firearm and four counts of aggravated assault with a firearm. His bond was set at $200,000—which has already been posted. These are both very serious criminal offenses. If convicted of all eight counts of the two felony charges, Mr. Baker will face a minimum sentence of 10 years in prison. The maximum sentence is life in prison. 
Plea: Not Guilty By Reason of Actual Innocence   
For his part, DeAndre Baker and his defense lawyers strongly deny the veracity of the allegations. On May 18th, he entered a 'not guilty' plea in a Florida court. Beyond that, his lawyer told reporters that several witnesses have already come forward and recanted their story.
Through his legal representatives, Mr. Baker contends that he was playing a video game when the dispute broke out at the dice game and that the allegations raised against him are simply false. He claims that he had nothing to do with the incident in question and that he did not see what happened.
Call Our Miami, FL Robbery Defense Lawyers Today
At Ratzan & Faccidomo, LLC, our Florida robbery defense attorneys provide strong, aggressive advocacy. Everyone deserves their day in court. To schedule a no fee, confidential criminal defense consultation, please call us today. From our law office in Miami, we represent defendants throughout Southern Florida.
Resource:
miami.cbslocal.com/2020/05/19/accused-armed-robbery-nfl-player-deandre-baker-pleads-not-guilty/
https://www.rflawgroup.com/woman-arrested-after-refusing-to-leave-a-public-beach-in-violation-of-a-miami-dade-county-covid-19-order/