New England Patriots Owner Wins Important Procedural Ruling; Key Video Evidence Thrown Out of Court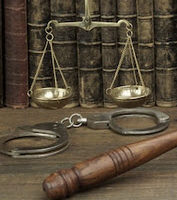 In February of 2019, law enforcement agents in South Florida announced prostitution and solicitation charges against dozens of defendants after an operation at a Jupiter-based spa and massage parlor. This story quickly made national headlines as Robert Kraft, the billionaire owner of the NFL's New England Patriots, was among those arrested.
This week, Mr. Kraft won a major victory in an important procedural hearing. According to reporting from the Miami Herald, a South Florida judge has ruled that a surveillance video — video that is supposedly key evidence in the case — was unlawfully obtained and is therefore inadmissible in court.
The Ruling: Evidence Was Improperly Obtained 
Reports indicate that a significant part of the case against Mr. Kraft was based on a surveillance video that police surreptitiously placed inside of the spa. The video allegedly showed Mr. Kraft engaged in a sex act; and prosecutors contend that the act in question amounted to the solicitation of prostitution. In a procedural maneuver, the defense lawyers for Mr. Kraft filed a motion against this video evidence on the grounds that it was obtained unlawfully through a so-called "sneak-and-peek" warrant.
A sneak-and-peek warrant — officially known as a delayed notice warrant — is a warrant obtained by police that allows them to search private premises without the owner's knowledge or consent. Upon reviewing the evidence, a Florida judge agreed with the legal argument made by Mr. Kraft's defense team. Sneak-and-peek warrants are disfavored in Florida. While they are permissible in certain instances, generally, this type of search warrant will only be approved when in relatively narrow circumstances. This case, which involves an alleged misdemeanor offense on the part of Mr. Kraft, does not qualify in the view of the judge. 
The Remedy: Unlawfully Obtained Evidence Will Be Suppressed 
In effect, the Florida judge ruled that law enforcement officers violated Mr. Kraft's rights under the Fourth Amendment, which offers protections against unlawful searches and seizures. Evidence that was improperly obtained by police may not be allowed in court.
Here, Mr. Kraft's defense lawyers filed a motion to suppress the ill-gotten evidence, a motion that was granted by the judge. As a result, the key video evidence that allegedly shows Mr. Kraft engaged in an unlawful act cannot be considered in any future criminal proceedings against the Patriots owners.
If you believe that police illegally obtained evidence against you, it is essential that you speak to an experienced Miami criminal lawyer immediately. Your lawyer will help you take the proper steps to protect your rights. Remember, evidence that was unlawfully obtained by police may not be allowed in court.  
Contact Our Miami, FL Criminal Defense Lawyers Today
At Ratzan & Faccidomo, LLC, our Miami criminal attorneys are skilled advocates for our clients. If you have any questions about suppression of evidence or evidentiary rules in general, we are available to help. To set up a free initial consultation with a experienced criminal defense lawyer, please call us now. Our law firm represents clients in Miami and throughout the surrounding region.
Resource:
miamiherald.com/latest-news/article230361949.html
https://www.rflawgroup.com/florida-doctor-arrested-charged-with-manslaughter-after-overdose-death/