Florida Doctor Arrested, Charged With Manslaughter After Overdose Death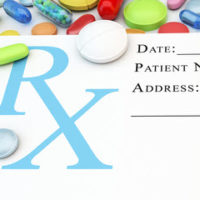 According to reporting from NBC 6 South Florida, a Miami-Dade County doctor has been arrested and charged with manslaughter and drug trafficking. These charges are related to the March 2019  opioid overdose death a 35-year-old Florida Keys woman.
Dr. Marta Elena Farinas is accused of negligently overprescribing and unlawfully selling prescription drugs, including oxycodone. She is currently being held on $100,000 bail. Here, our Miami criminal attorneys provide an overview of the allegations and explain standards that Florida uses for manslaughter in a drug overdose case.
Allegations: 'Over Prescription' of Oxycodone, Scheme to Sell Excess Drugs 
State and federal authorities allege that Dr. Marta Elena Farinas repeatedly over prescribed oxycodone to her patients. Investigators also contend that the Palmetto Bay, Florida doctor was engaged in a scheme to recover some of the excess opioids from her patients, both to feed her own addiction and then to unlawfully sell the drugs for financial gain. Indeed, NBC 6 South Florida reports that investigation into her practices was already occurring prior to this tragic overdose death.
For reference, the Florida Keys woman who died of an oxycodone overdose was apparently prescribed 180 pain pills per month — an amount that prosecutors contend was wholly inappropriate and without "legitimate medical purpose".  The husband of the victim told law enforcement that Dr. Farinas attempted to dissuade him from seeking an autopsy for his wife. Based on text message evidence presented in court, prosecutors are alleging that Dr. Farinas wanted to conceal information about the oxycodone prescriptions written for the victim.  
Florida Law: What is Manslaughter? 
Under Florida law (Florida Statutes § 782.07), there are two types of manslaughter. The first, involuntary manslaughter, occurs when a defendant causes the death of another person as a result of 'culpable negligence'. The other, voluntary manslaughter, is a more serious offense that typically involves an intentional killing in the 'heat of passion'.
To be clear, a defendant in Florida can be convicted of involuntary manslaughter regardless of their intent. Culpable negligence is the key element of the crime. Notably, in recent years, Florida prosecutors have been cracking down on 'drug dealers' in overdose cases. In many more cases, manslaughter charges are being brought against people who supplied dangerous drugs that eventually led to an overdose. One of the things that makes this case unique is that it involves a licensed medical professional who allegedly 'over prescribed' opioids to a patient. This is a very rare occurrence. In most cases, these types of charges are brought against defendants who never had legal authority prescribe or distribute opioids.
Get Help From a Miami, FL Criminal Defense Attorney Today
At Ratzan & Faccidomo, LLC, our skilled Florida criminal defense attorneys have decades of experience providing compassionate and aggressive legal representation to our clients. If you need legal advice, please call us today for a free initial consultation. From our law office in Miami, our criminal defense lawyers serve clients all over South Florida, including in Kendale Lake, University Park, Miami Springs, and Coconut Grove.
Resource:
nbcmiami.com/news/local/South-Florida-Doctor-Arrested-for-Manslaughter-in-Overdose-Death-509638951.html
https://www.rflawgroup.com/state-attorney-drops-charges-against-women-seen-in-viral-miami-fl-rough-arrest-video/