Music Star Arrested on Firearms Charges in South Florida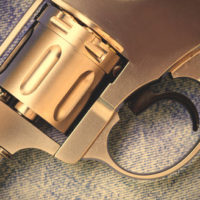 According to reporting from the Miami Herald, rapper Kodak Black has been arrested on weapons charges in South Florida. The music star, whose legal name is Bill Kapri, was detained right before he was set to take the stage for a performance in the region. In a joint state and federal operation, United States Marshals, agents from Alcohol, Tobacco, Firearms and Explosives (ATF), and officers from the Miami-Dade Police Department carried out the arrest.
The Arrest Occurred at the Rolling Loud Music Festival 
The Miami Herald reports that Mr. Kapri was arrested at Hard Rock Stadium in Miami Gardens — the home of the NFL's Miami Dolphins. Notably, the rapper was scheduled to perform that evening at the Rolling Loud Music Festival, which is an annual hip hop event that takes place in different stadiums across the country. A spokesperson for law enforcement told reporters that Kodak Black was subject to an extensive investigation. He is now facing both state and federal firearms charges. 
The Arrest is For Lying — But Prosecutors May Be Considering More Severe Charges 
Kodak Black was arrested and charged with allegedly submitting false information on two separate firearms applications. Specifically, federal prosecutors claim that he stated on these official applications that he was not actively subject to a criminal investigation or under indictment. Regulations require applicants to disclose indictments. This is notable because Kodak Black is currently facing sex crimes charges related to a 2016 incident in South Carolina. If found guilty of lying on a firearms application, he could be sentenced to as much as one year in prison.
Though, this case may involve far more than submitting false information. Reports indicate that federal law enforcement officers suspect that at least one of the firearms owned by this individual is linked to a shooting. TMZ reports that Kodak Black purchased three firearms from a licensed weapons dealer in Hialeah, FL in February of this year. Federal prosecutors allegedly believe that one of these guns was used in a shooting that occurred in Pompano Beach, FL on the morning of March 7th.
The gun in question, which was recovered by local police, is believed to have fired several bullets. Fortunately, no one was hurt in the incident. At this point, he has not been charged in relation to the shooting and his defense attorneys have issued a vehement denial of these allegations. Currently, prosecutors are holding Kodak Black without bail. It will be up to a judge to determine if they have the authority to do so. 
Consult With Our Miami Criminal Defense Attorneys Right Away
At Ratzan & Faccidomo, LLC, we represent defendants facing all types of weapons charges in Florida. If you or your loved one was arrested and charged with a crime, we are here to help. To schedule a free, fully private consultation with an experienced Miami defense lawyer, please call us at our law office today. Our law firm represents defendants throughout Miami-Dade County.
Resource:
miamiherald.com/news/local/crime/article230309874.html
https://www.rflawgroup.com/new-england-patriots-owner-wins-important-procedural-ruling-key-video-evidence-thrown-out-of-court/