Music Producer Serving Sentence for Drug Trafficking Seeks to Overturn His Conviction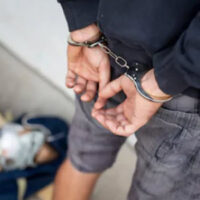 In 2020, it should be obvious to anyone that police officers who act as though the rules do not apply to them often get away with it and also that not everything that people post on social media is factually accurate enough to be used as the basis for a decision.  The process of a criminal case includes determining whether the defendant's rights were respected at every stage of the process.  If law enforcement did not follow the correct procedures for gathering evidence or getting information from the defendant about the case, or if the prosecution introduced irrelevant evidence just to convince the jury that the defendant is a dishonest or sadistic person, it is illegal to convict the defendant, even though it happens all the time.  Defendants who are wrongfully convicted after a violation of their right to due process can appeal their convictions in order to have the conviction overturned, as a music producer from Miami is attempting to do with his 2016 conviction for drug trafficking charges.  Here, our Miami drug crimes defense lawyer describes the events leading up to the conviction, as well as the defendant's endeavors to get it overturned.
The Charges: Possession with Intent to Distribute a Controlled Substance
Harrison Garcia is a music producer who has worked with famous recording artists including Lil Wayne and Chris Brown.  On October 18, 2016, Garcia was charged with possession of a controlled substance with intent to distribute and with possession of a firearm in furtherance of a drug trafficking crime.  The criminal complaint details the investigation, which began in 2015, in an attempt to catch Garcia in the act of selling drugs.  The investigators first checked Garcia's criminal records and found that he had previously pled guilty to drug charges in two separate cases in Miami-Dade County in 2013.  Under monitoring his Instagram page (his Instagram account is named Muhammad_a_lean) and obtained a search warrant.  In response to the search warrant, Instagram provided the investigators with copies of communications sent and received by Garcia's Instagram account.  Some of these made reference to the sale of promethazine-codeine cough syrup, which can legally be obtained only by prescription and which is the active ingredient in lean.  In August and September, undercover officers bought promethazine-codeine cough syrup from Garcia.
The Allegations: Possession of a Firearm in Furtherance of a Crime
On October 18, 2016, and based on a warrant issued in Broward County, officers in Miami-Dade County searched Garcia's residence and vehicle.  They found $7,000 of marijuana, a digital scale, a jar full of moonrocks (pellets of highly concentrated cannabis), two expensive vehicles, and a digital scale.  After being read his Miranda warnings, Garcia led the officers to an apartment of his on Kendall drive, where they found two firearms, hundreds of rounds of ammunition, and more than 3,000 Xanax pills.
Was the Evidence Enough to Convict Garcia?
During his trial, Garcia admitted to selling $15,000 of drugs to singer Chris Brown and selling "large amounts" of drugs to rapper Lil Wayne.  In 2017, he was found guilty several drug possession charges and of possession of a furtherance of a crime.  He was sentenced to 30 years in prison.  In 2019, Garcia went back to court to overturn his conviction; he alleged that the evidence was mismanaged and that it was not strong enough to prove his guilt beyond a reasonable doubt.  During the trial, the prosecution relied heavily on social media posts and text messages to build their case; text messages are admissible as evidence.  Garcia's lawyer said that the prosecution's emphasis on Garcia's social media posts and prior criminal history served to prejudice the jury against him but did not prove definitively that Garcia had planned to sell the drugs found in his possession.  The judge, somewhat jokingly, said that the prosecution had a huge pile of drugs at their disposal that they could present as evidence, and it was unwise of them to focus on the social media posts.  Underlying this bumbling error by the prosecution is a serious issue, though, namely, a defendant's constitutional right to a fair trial, which is guaranteed by the Sixth Amendment to the U.S. Constitution.
Let Us Help You Today
Drug cases are notorious for the high rate of mishandling or misuse of evidence.  From unreliable methods of testing drugs to unfair tactics to get you to confess that you have drugs in your possession, drug defense lawyers will uncover the flaws in the prosecution's case against you.  Contact the Miami drug crimes lawyers at Ratzan & Faccidomo confidential consultation about your fraud case.
Resources:
courthousenews.com/wp-content/uploads/2019/05/garcia-complaint.pdf
courthousenews.com/panel-asked-to-overturn-conviction-of-rap-producer/
https://www.rflawgroup.com/police-discover-cocaine-disguised-as-car-batteries-florida-man-charged-with-possession-with-intent-to-distribute/