Police Discover Cocaine Disguised as Car Batteries, Florida Man Charged With Possession With Intent to Distribute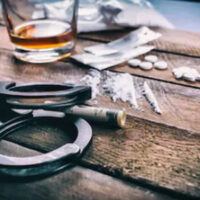 On April 14th, 2020, the Miami Herald reported on the story of a significant drug bust on a cargo vessel in the Miami River. What initially appeared to be two pallets stacked with car batteries were later discovered to be powder cocaine. After an investigation, state and federal agents arrested a man named Juan Luis Hernandez Rodriguez and charged him with possession of cocaine with intent to distribute. Mr. Hernandez was released from federal custody after his family members posted a $400,000 bond.
Police Obtain a Warrant, Placed Tracking Devices in the Car Batteries 
In March, a shipping vessel arrived at a Miami, FL facility from the Dominican Republic. For the most part, the vessel was carrying what appeared to be legitimate goods, including two wooden pallets with several dozen car batteries. However, upon closer inspection, federal agents determined that the car batteries were filled with multiple kilograms of cocaine.
State and federal law enforcement officers crafted a plan. They obtained a warrant and carefully replaced the cocaine with a similar, non-narcotic powder substance. Additionally, officers put a tracking device within the batteries. Soon after, Mr. Hernandez arrived at the vessel with a truck and loaded up the batteries. He was arrested at the scene. The Miami Herald reports that Mr. Hernandez waived his Miranda rights during the interrogation and admitted that he knew that there was cocaine within the car batteries.   
Florida Law: Possession With Intent to Distribute  
In Florida, 'possession with intent to distribute' is the most common type of drug trafficking charge pursued by prosecutors. It is a serious offense that may be charged as a second degree felony or third degree felony. If convicted of possession with intent to distribute, a defendant could face between 5 years and 15 years in prison. These cases can be complicated as this offense carries two elements: possession and intent. As a general rule, it is far easier for prosecutors to prove simple possession than possession with intent to distribute. After all, proving what a person was planning to do in the future is not always so straightforward. Some conduct that Florida courts have determined may imply intent to distribute include:
Possessing very large amounts of a controlled substance;
The presence of cash around the drugs;
Individual packaging consistent with sales;
Statements by witnesses;
Evidence of correspondence with actual/potential buyers; and
Admissions by the defendant.
In some cases, Florida prosecutors bring possession with intent charges when the evidence simply does not warrant doing so. Remember, the burden of proof is on the state. If you or someone you know was arrested and charged with a drug distribution offense, you should get professional legal help right away.
Speak to Our Miami Drug Crime Defense Lawyers Today
At Ratzan & Faccidomo, LLC, our Miami drug crimes attorneys have the experience to handle the full range of cocaine charges. If you or someone you know was arrested for cocaine possession or cocaine trafficking, we here to help. Call us now for a free, completely confidential case evaluation. We represent defendants throughout Miami-Dade County.
Resource:
miamiherald.com/news/local/crime/article241977151.html
https://www.rflawgroup.com/police-in-florida-find-a-bag-full-of-drugs-in-a-car-and-arrest-two-people-on-trafficking-charges/