Miami Police Officer Arrested, Charged With Selling Stolen Automobiles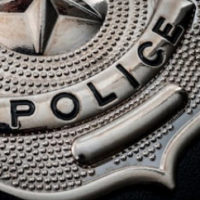 According to reporting from CBS Miami, Orestes Santiago Verdura — a Miami-Dade County police officer — was recently arrested and charged with participating in a scheme to sell stolen cars. Mr. Verdura and an co-conspirator were charged with:
Conspiracy to Commit Organized Scheme to Defraud; and
Organized Scheme to Defraud; and
Dealing in Stolen Property.
These charges are all third degree felony offense under Florida state. Here, our top-rated Miami criminal lawyers explain the allegations against this law enforcement officer and provide an overview of the organized fraud charges in Florida.
Theft and Brokering the Sale of Automobiles  
Mr. Verdura is reported to be a six-year veteran of the Miami-Dade Police Department (MDPD). Through information provided by an anonymous informant, law enforcement officials and prosecutors learned that Mr. Verdura and another associate of his were allegedly engaged in a scheme to sell stolen vehicles.
According to prosecutors, evidence was presented that demonstrated that the officer had sold at least two Ford pickup trucks that were reported as stolen in Palm Beach County, Florida. Shockingly, prosecutors contend that this officer received payments for the stolen automobiles while he was in his official MDPD uniform and while he was in his police cruiser. 
Understanding Organized Fraud Charges in South Florida 
Organized scheme to defraud charges — also referred to more simply as 'organized fraud' charges — are most frequently charged under Florida Statute Section 817.034(4)(a). To convict a defendant of organized fraud in the state of Florida, prosecutors must be able to prove that:
The defendant engaged in a fraud scheme;
The defendant actually obtained the property in question; and
The defendant engaged in a fraud scheme that involved a systematic and ongoing pattern of conduct with the express intent of getting property from another party.
Ultimately, organized fraud charges can be filed in a wide range of different situations — from automobile theft rings to identity theft charges and financial fraud charges. Organized fraud is a serious felony offense in Florida that is punishable by significant prison time. Often, these cases involve multiple defendants. It is crucial that every defendant in a complex fraud case has his or her own legal representation. If you or your loved one is facing any of the aforementioned fraud charges in South Florida, it is imperative that you consult with an experienced Miami, FL felony defense lawyer right away.
Get Help From Our Miami, FL Criminal Defense Attorneys Right Away
At Ratzan & Faccidomo, LLC, our skilled Florida felony defense lawyers are committed to providing attentive and aggressive representation to our clients. If you or your family member was charged with selling stolen motor vehicles or any other serious criminal offense, we are here to help.
For a free, no obligation initial consultation with a defense lawyer, please call us now. With a law office in Miami, our attorneys represent defendants throughout the region, including in Miami Beach, Homestead, West Palm Beach, Fort Lauderdale, and Fontainebleau.
Resources:
leg.state.fl.us/Statutes/index.cfm?App_mode=Display_Statute&URL=0800-0899/0817/Sections/0817.034.html
miami.cbslocal.com/2019/06/24/miami-dade-police-officer-arrested-accused-selling-stolen-cars/
https://www.rflawgroup.com/four-tips-for-defending-probation-violation-charges-in-florida/