Four Tips for Defending Probation Violation Charges in Florida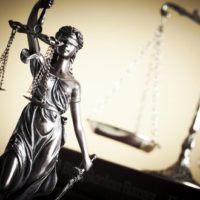 In criminal law, probation is a period of supervised release. A person may be placed on probation after being let out of prison. Alternatively, a person may be placed on probation instead of being sentenced to serve time in prison. When on probation, it is imperative that you comply with all of the terms of your supervised release. If you violate probation, you could face harsh consequences — potentially even having your probation revoked. In this article, our aggressive Miami defense lawyers provide four important tips for defending probation violation charges in Florida.
What to Do If You are Accused of Violating Probation in Miami, FL 
Understand the Allegations Against You

Under Florida's probation law (Florida Statutes § 948.06), there are two distinct types of probation violations: new law violations and technical violations. A defendant charged with a new law violation is alleged to have committed a wholly separate criminal offense. As a general rule, Florida requires all people on probation to avoid committing any other criminal offense. Being arrested again is often, by itself, a violation of probation. In contrast, with a technical probation violation, the defendant is only alleged to have broken the terms of their supervised release — they are not accused of committing an additional criminal act. 
Call a Miami, FL Defense Lawyer

If you were accused of violating the terms of your probation in South Florida, you should contact an experienced attorney as soon as possible. A probation violation is a serious matter. Even if you are only accused of a technical violation, and the issue feels 'small' to you, it is imperative that you seek professional legal help right away. Your lawyer will protect your rights and take action to get you out of jail. 
Secure Any Relevant Exonerating Evidence

One of the single most important things that you need to know about probation violations in Florida is that prosecutors do not need to prove these specific charges beyond a reasonable doubt. There is a much lower standard of proof in probation violation cases. As such, it is especially important that you obtain any exonerating evidence. If you are innocent of the allegations, you need to be prepared to present a strong, compelling legal case. 
Strictly Comply With Probation Terms and Legal Orders

Finally, defendants need to take exceptional care to comply with the terms of the probation going forward. Further, you must follow all legal orders. Your probation officer will provide you with a notice of the probation violation allegations. Most likely, a probation violation hearing will be scheduled. It is essential that you prepare for and attend this hearing.
Speak to Our Miami Probation Violation Lawyers Today
At Ratzan & Faccidomo, LLC, our criminal defense lawyers have experience handling all types of probation violations. If you or your loved one is facing charges for violating probation, we are available to help. For a free, completely private consultation, please contact us right away. From our law office in Miami, we represent clients facing probation violation charges throughout South Florida, including in Miami Beach, Hialeah, Fontainebleau, and Homestead.
https://www.rflawgroup.com/parkland-deputy-who-failed-to-confront-shooter-arrested-charged-with-child-neglect-and-culpable-negligence/