Miami Man Wrecks Lamborghini He Allegedly Bought with Fraudulently Obtained PPP Loan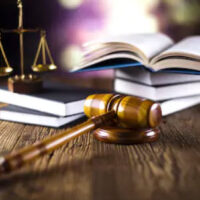 When your grandparents used to give you money as a present for the holidays, they probably told you, whether jokingly or in seriousness, "Don't spend it all in one place."  A Miami man currently facing criminal charges related to a fraudulently obtained Paycheck Protection Program (PPP) loan appears to have heeded that advice.  He spent only about a fifth of the money issued to him as a PPP loan, but he used that money to purchase luxuries far afield of the intended purposes of PPP funds.  Imagine getting a windfall, buying a Lamborghini, and having enough money left over to purchase four more.  Here, our Miami white collar crimes defense lawyer explains how the defendant's electric blue speed machine dreams crashed and burned, and the consequences he could face if convicted.
Humble Beginnings and a History of Lamborghini Trouble
Until recently, David Hines was a successful small business owner.  He owned several moving companies, including Unified Relocation Solutions in Miami.  Before the COVID-19 pandemic reached Florida, Unified Relocation Solutions had a gross monthly income of about $200,000.  Hines' companies must have been successful, because he enjoyed the finer things in life.  He owned a Lamborghini, and this vehicle was the cause of his first run-in with the law.  In 2018, Hines called the police to report that his Lamborghini had been stolen.  He alleged that the thief was his girlfriend, Brianna Rodriguez.  After police found the car, they tried to get more information out of both Hines and Rodriguez, but they both refused to cooperate, and both were arrested.  Hines received misdemeanor charges for battery on an officer and resisting arrest without violence.  He received a sentence of probation, but after that, he stayed on the right side of the law, at least until the federal government announced that PPP loans would be available to small businesses.
The PPP Loan Application and the Big Payday
In the spring of 2020, as new cases of COVID-19 soared in Florida, many businesses were forced to remain idle during what could have been a very lucrative season for them.  The CARES Act authorized the Small Business Association to approve PPP loan applications quickly, so that lenders could disburse the funds in time to avoid employee layoffs and defaults on other obligations owed by the applicants.  Recipients of PPP loans were instructed to use the money for payroll and other necessities such as rent and utilities; those who used the funds appropriately would be eligible for loan forgiveness.  In practice, the quick processing of the loans meant that there were only cursory efforts to verify most of the information that applicants presented in their loan applications.
Hines submitted four applications for PPP loans, each for a different moving company he owned.  The total amount he requested in PPP funds was $13.5 million.  The loan application of his that got approved was for Unified Relocation Solutions.  On that application, Hines claimed that he needed the money to process payroll for 70 employees.  In May 2020, a PPP loan in the amount of approximately $3.9 million reached the Unified Relocation Solutions bank account.
Hines certainly did not spend the money all in one place.  Almost immediately upon receiving the money, he wired approximately $318,000 to a Lamborghini dealership and drove away in a bright blue Lamborghini Huracan Evo, which he titled jointly in his name and that of Unified Relocation Solutions.  He also spent portions of the loan money at luxurious Miami hotels such as Fontainebleau and Setai, to say nothing of the money he spent on dating websites, clothing, and jewelry.
Things Fall Apart: The SBA Can Tell the Difference Between a Lamborghini and a Moving Truck
On July 11, Hines and his Lamborghini were involved in a hit and run accident.  When police traced the car to Hines, they realized that the numbers did not add up regarding his PPP loan and his business.  When authorities closed the business bank account, it still contained more than $3.4 million.  Hines, 29, was arrested in late July and charged with bank fraud, making false statements to a financial institution, and engaging in transactions in unlawful proceeds.  He posted bail and was released on the condition that he live with his mother and wear an ankle monitor while awaiting his next court date.
Reach Out to Us Today for Help
A Miami white collar crime lawyer can help you stand up for your rights if you are facing charges for PPP loan fraud.  Contact Ratzan & Faccidomo for help with your case.
Resources:
justice.gov/opa/pr/florida-man-who-used-covid-relief-funds-purchase-lamborghini-sports-car-charged-miami-federal
nbcmiami.com/news/local/couple-arrested-after-fleeing-from-miami-beach-police-after-reporting-lamborghini-stolen/49143/
miamiherald.com/article244517772.html
https://www.rflawgroup.com/miami-rapper-and-reality-tv-star-baby-blue-accused-of-ppp-loan-fraud/