Miami Rapper and Reality TV Star Baby Blue Accused of PPP Loan Fraud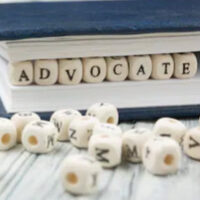 The Paycheck Protection Program (PPP), a provision of the CARES Act passed as an emergency response to the financial disruption caused by the coronavirus pandemic, quickly disbursed funds to applicants claiming to represent businesses with 500 or fewer employees.  The law contains strict requirements for the expenses for which loan recipients may use the funds, especially if they intend to apply for loan forgiveness.  Specifically, business owners who receive PPP loans must spend most of the money on payroll, with the remainder to be spend on overhead costs such as rent and utilities.  Of course, once the funds are in the recipient's bank account, the lender and the federal government have little control over how business owners spend the loan money.  An increasing number of reports are emerging about loan recipients using PPP funds on personal expenses and luxuries.  For example, earlier, this fall, a roofing contractor from Southwest Florida was charged with PPP loan fraud after he allegedly used PPP loan money to buy a boat, a purchase unrelated to his work as a roofing contractor.  More recently, authorities arrested a rapper and television personality from Miami for allegedly purchasing a luxury car with funds he obtained through a PPP loan.  Here, our Miami white collar crimes defense lawyer explains how his case relates to the other PPP fraud cases currently ongoing in South Florida.
The Charges: Wire Fraud, Bank Fraud, and Conspiracy to Commit Wire Fraud and Bank Fraud
Diamond Blue Smith, 36, who lives in Miramar, has been a local celebrity in South Florida since long before he received national attention.  South Floridians know him as a member of the hip hop group Pretty Ricky, where he performs under the stage name Baby Blue.  Their song "Flossin'" was a hit on Power 96 in 2002, several years before their song "Grind With Me" reached the top ten on the national charts.  Beginning in 2018, Smith and his bandmate Marcus Cooper, Sr., known by the stage name Pleasure P, appeared on the VH-1 reality series Love and Hip Hop: Miami.  In addition to his work in entertainment, Smith owns several small businesses eligible for PPP loan funding.
Earlier this year, Smith's company Throwbackjersey.com, LLC obtained a PPP loan in the amount of $426,717.  Blue Star Records, LLC, another company he owns, obtained a PPP loan in the amount of $708,065.  Smith and Tonye C. Johnson, a colleague from Pennsylvania, allegedly made false statements and submitted falsified documents in connection to the PPP loan applications for these companies.
Authorities became suspicious of Smith's activities when he bought a Ferrari for $96,000.  In earlier October, they arrested Smith and confiscated his Ferrari and more than $200,000 in cash.  Although Smith lives in Broward County, Florida, the hearing where he was formally charged took place in Georgia.  He faces federal charges of bank fraud, wire fraud, and conspiracy to commit bank fraud and wire fraud.
Smith's Alleged Connection to Larger PPP Loan Fraud Conspiracy
An investigation by the FBI points to connections between Smith and other defendants, most of them based in Florida, in a larger PPP loan fraud conspiracy.  The group allegedly submitted fraudulent PPP loan applications, as well as paying kickbacks to business owners legitimately eligible for PPP loan funding who shared their loans with the conspirators, fraudulently obtaining more than $24 million in federal funds.  Phillip J. Augustin of Coral Springs is accused of acting as the leader of this conspiracy.  In addition to Smith, the Floridians facing charges for conspiring with Augustin are Andre Clark, Keyaira Bostic, James Stote, Wyleia Nashon Williams, Ross Charno, Tiara Walker, Damion Mckenzie, and professional football player Joshua Bellamy.  Deon Levy and Abdul-Azeem Levy of Ohio and Tonye Johnson of Pennsylvania are also facing charges for their alleged roles in the scheme.
What to Do If You Get Charged with PPP Loan Fraud
From its inception, the PPP loan program has been fraught with the potential for fraud, but lawmakers considered it the lesser of two evils; it was better than letting the economy collapse as businesses, unable to conduct their normal business activities, would be unable to pay their employees or fulfill their obligations to landlords or mortgage lenders.  It is likely that, as cases of fraud come to light, other business owners who received PPP funds will come under scrutiny.  Remember that you, like all persons accused of crimes, have the right to the presumption of innocence and to representation by a defense lawyer.
Contact an Attorney Today for Help
If you are facing criminal charges because of your use of PPP loan funds, a Miami white collar crime lawyer can help you.  Contact Ratzan & Faccidomo for help today.
Resources:
sports.yahoo.com/diamond-baby-blue-smith-pretty-164228017.html
sun-sentinel.com/local/broward/miramar/fl-ne-ppp-ferrari-fraud-20201007-e7livyevdjgs3luiusqvanxlr4-story.html
https://www.rflawgroup.com/fort-myers-construction-contractor-pleads-not-guilty-to-ppp-loan-fraud-after-being-accused-of-using-federal-loan-money-to-buy-boat/