Miami-Dade Public School Official Charged With Sex Crime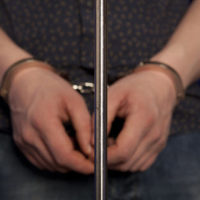 According to reporting from the Miami Herald, a Miami-Dade County public school employee has been arrested on sex crimes charges. Victor Brantley, who works in the computer technology department of South Dade Senior High School and also serves as a Pastor in Homestead, FL, is accused of meeting the boy through an internet dating application, exchanging lewd photos, and then meeting him and engaging in sex acts.
An Overview of the Criminal Charges  
According to Miami Police, Victor Brantley is accused of exchanging nude photos with a 15-year-old boy. The Miami Herald notes that prosecutors believe that Mr. Brantley met the boy on an internet dating app called 'Grindr'. After exchanging unlawful photographs, he is then alleged to have met and molested the boy.  Currently out on bail, Mr. Brantley has been ordered to avoid contacting the teenager, using social media, and using dating apps. He is now facing the following five criminal charges: 
Lewd and lascivious battery: Lewd and lascivious battery is Florida's official name for the crime of statutory rape. A defendant who engages in a sex act with a minor who is older than 12 years old but younger than 16 years old can be charged with this very serious criminal offense. It is a strict liability crime in Florida. In other words, you cannot defend a lewd and lascivious battery charge by proclaiming that you were ignorant of the minor's true age.
Electronic transmission of child pornography: In Florida, transmitting nude images of a minor is a serious crime. Sending these images or causing them to be delivered violates the law. This means that asking for a nude picture from a minor is a violation of this statute.
Prohibited use of a computer service: A defendant can be charged with this computer pornography crime if they use the internet to facilitate any type of child sex crime. This is a third degree felony offense.
Using a computer service to travel to meet a minor: Using a computer to facilitate travel to meet a minor for the purposes of sex is, by itself, a criminal act. A defendant can be charged with this crime even if they never successfully meet the minor in question or sent any sexual photographs.
Interference with custody: Finally, Mr. Brantley is facing an interference with custody charge. A defendant who knowingly or recklessly enticed or aided a minor in acting outside of the custody of their legal guardian can be charged with this offense. Certainly, interference with custody can be charged in many other types of cases that have nothing to do with an alleged sex crime.
Speak to a Miami Criminal Defense Lawyer Today
At Ratzan & Faccidomo, LLC, our Florida sex crimes attorneys firmly believe that every person deserves their day in court. We have the skills and experience needed to represent defendants who are facing the full range of sex crimes charges. To arrange a free, strictly private review of your case, please reach out to our Miami law office today.
Resource:
miamiherald.com/news/local/crime/article229068169.html
https://www.rflawgroup.com/an-overview-of-sex-offender-registration-in-florida/