An Overview of Sex Offender Registration in Florida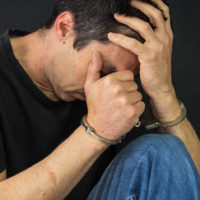 Florida has strict sex offender registration requirements. Under Florida state law, convicted sex offenders must report to law enforcement so that the general public has an opportunity to be aware of their presence.
If a sex offender fails to register in accordance with state law, they will be subject to harsh criminal penalties — potentially including being arrested, facing felony charges, and going to prison. Here, our Miami sex crimes lawyers provide an overview of some of the key things that you should know about Florida's sex offender registration requirements.
Florida Law: Many Sex Crimes Require Registration 
Under Florida law, any person who has been convicted of a qualifying sex-based offense must register with state officials. This is a relatively broad requirement. Many sex crimes require registration with the state. Some specific offenses that require sex offender registration include:
Sexual battery;
Kidnapping/false imprisonment;
Sexual activity with a minor;
Child pornography; and
Certain sexual misconduct offenses.
Notably, Florida has also designated certain offenders as "sexual predators". A person who was convicted of a sexually violent crime may be classified as a sexual predator. Essentially, this is a heightened class of sex offender. While many of the requirements are the same, sexual predators must report their status to the state four times per year. 
Sex Offenders Must Provide Extensive Information  
Individuals who are required to register as sex offenders must report a wide range of information to state authorities. Among other things, sex offenders should provide accurate and up-to-date information regarding:
Their name and birthday;
Height, weight, and other descriptive information;
Current address and place of employment;
Vehicle information;
A recent photograph; and
Any aliases that are used.
In addition to this information, which, for the most part, is made available to the public, the state's sex offender database also typically includes a brief description of the crime that was committed.  
Failure to Comply With Registration Requirements is a Felony Offense 
The failure to comply with Florida's sex offender registration requirements is a serious form of misconduct. Under Florida law (Florida Statutes § 943.0435), failure to register as a sex offender can be charged as a third degree felony offense. Not only is failure to register generally an immediate violation of the terms of one's probation, assuming the offender is on probation, but it is a fresh criminal offense that can result in jail time. Registered sex offenders in Florida must take proactive steps to ensure that they have provided all relevant information to law enforcement.
Speak to Our Miami Sex Crimes Defense Attorneys Today
At Ratzan & Faccidomo, LLC, our Miami criminal defense lawyers believe that every person deserves a professional, individualized legal defense. If you or your loved one was charged with a sex offense and you have questions about Florida's sex offender registration requirements, we can help. To arrange a free, strictly confidential initial consultation, please call us at our Miami law office today. We handle criminal cases in Miami-Dade County and throughout Southeastern Florida.
Resource:
leg.state.fl.us/Statutes/index.cfm?App_mode=Display_Statute&URL=0900-0999/0943/Sections/0943.0435.html
https://www.rflawgroup.com/creating-posting-and-sharing-revenge-porn-is-a-sex-crime/