Miami-Dade County Swimming Instructor Arrested, Charged With Lewd and Lascivious Molestation of Young Children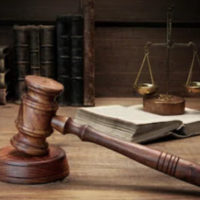 According to reporting from NBC Miami, Daniel Diaz-Mejia, 20, has been arrested on sexual molestation charges. Mr. Diaz-Mejia was recently employed as a swim instructor in Miami-Dade County. Based on the arrest documents obtained by the news organization, NBC Miami reports that this individual is accused of fondling two nine-year-old girls who were in his swim class. He worked at a swimming coach at South Dade Park in Homestead, Florida.
After being arrested, Mr. Diaz-Mejia reportedly admitted to the allegations when questioned by law enforcement officers. However, he has not pled guilty nor has he been convicted of these charges. As of July 17th, 2019, Mr. Diaz-Mejia  was being held without bail. Here, our Miami, FL sex crimes defense attorneys provide an overview of the specific criminal charges that were filed against the defendant.
Florida Sex Crimes Charges: Lewd and Lascivious Molestation  
Understanding the Criminal Charge 
Lewd and lascivious molestation is a very serious criminal offense. Under Florida Statute § 800.04(5), a person who intentionally touches the genitals, breasts, or buttocks of a child who is under the age of sixteen years old may be charged with this offense. It should be made clear that  lewd and lascivious molestation is what is commonly referred to as a strict liability criminal offense. As such, certain legal defenses are not available to defendants facing this charge. Specifically, defendants cannot claim that they did not know the child's actual age — legally speaking, it does not matter. Supposed lack of knowledge of the child's age is not a valid legal defense in Florida.
Heightened Penalties for Lewd and Lascivious Molestation of Young Children 
If the crime of lewd and lascivious molestation involves an alleged offender who was an adult (18 years old or older) and the victim was under the age of 12 years old, then the defendant may be charged with a 'life felony'. In other words, the offender will be subject to the heightened criminal penalties.
Under Florida law, any 'life felony' is, by definition, punishable by a maximum sentence of life in prison. Depending on the specific facts of the case, prosecutors may not necessarily seek that type of sentence. That being said, they have the legal authority to do so, and, in most lewd and lascivious molestation cases, Florida prosecutors are aggressive. A defendant facing this type of felony sex crimes charge or any similar sex crimes offense should speak to an experienced criminal attorney immediately.
Discuss Your Situation With a Miami, FL Sex Crimes Defense Lawyer Today
At Ratzan & Faccidomo, LLC, our Miami sex crimes attorneys believe that everyone deserves their day in court. If you or your family member was arrested on sex crimes charges, our law firm is here to offer legal guidance. To set up a free, strictly confidential consultation, please call us right away. With an office location in Miami, we serve communities throughout Miami-Dade County, including Aventura, Miami Beach, Cutler Bay, and Pinecrest.
Resource:
nbcmiami.com/news/local/Miami-Dade-Swim-Instructor-Accused-of-Molesting-2-Young-Girls-512842201.html
https://www.rflawgroup.com/miami-dade-public-school-official-charged-with-sex-crime/