Miami-Dade County Drops Aggravated Assault Charges After a Security Video Exonerates an Innocent Man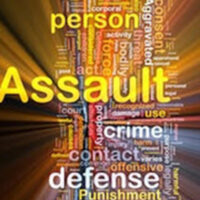 According to reporting from CBS 4 Miami, aggravated assault charges have been dropped against a South Florida grandfather after a surveillance video was uncovered that exonerated him. Jorge Crusellas-Sotolongo, 52, was arrested on criminal assault charges in late September. He was detained for a day before the charges were eventually dropped. If Mr. Crusellas-Sotolongo had been convicted of felony aggravated assault, he would have faced a maximum prison sentence of up to 15 years. 
A Witness Accused the Wrong Man 
In March of 2019, a major fight started outside of a bar in West Miami. Several people were involved in the physical altercation and one sustained a serious laceration to his face after he was stabbed with a knife by another combatant. On September 28th, nearly six months after the fight, Jorge Crusellas-Sotolongo was reportedly approached by multiple officers from the Miami Police Department in a public place and arrested.
Apparently, a witness came forward to tell police that Mr. Crusellas-Sotolongo was the man responsible for cutting another man's face with a knife. While being arrested, he pleaded his innocence with officers and told them that they should check the tape. He spent nearly 24 hours being held in a cell before being released. Fortunately, his criminal defense lawyer was able to get a Miami-Dade prosecutor to review exonerating video of the altercation and drop the charges.
False Charges Happen: Protect Your Rights 
Unfortunately, this case is a reminder that innocent people are sometimes accused of and arrested for serious felony offenses. In this case, the defendant, though he was unlucky to be unjustly arrested, was somewhat fortunate that a video of the fight was still available. In some cases, prosecutors will not drop false charges so quickly. Sadly, innocent people are sometimes pressured into pleading guilty, brought to trial, or even wrongfully convicted of crimes that they did not commit.
If you are facing false charges, do not go up against aggressive prosecutors alone. Florida prosecutors often have many cases on their plate and they will try to pressure defendants—who are sometimes wholly innocent—to plead guilty to offenses that they did not commit. Never plead guilty without speaking to an attorney. If you or your loved one was falsely arrested, it is imperative that you consult with an experienced Miami criminal defense lawyer as soon as possible. Your lawyer will be able to review the charges and take proactive steps to hunt down any evidence that can help to prove your innocence.
 Consult With Our Miami, FL Aggravated Assault Attorney Today
At Ratzan & Faccidomo, LLC, our Miami defense lawyers are accomplished, effective advocates for our clients. If you were charged with aggravated assault or any related offense, we are here to help. Call us now for a free review of your case. From our law office in the heart of Miami, we serve clients throughout the region, including in Hialeah, Miami Beach, Hollywood, and Homestead.
Resource:
miami.cbslocal.com/2019/10/28/aggravated-battery-charges-dropped-after-surveillance-video-reveals-wrong-man-arrested/
https://www.rflawgroup.com/four-flight-attendants-arrested-on-money-laundering-charges-in-miami/