Luxury Car Executive Pleads Guilty in Multi Million Fraud Scheme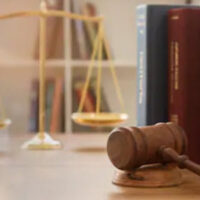 According to reporting from CBS Miami, Shiraaz Sookralli — a former Broward County Porsche salesman — has pled guilty to scamming at least 30 customers out of approximately $3 million. Earlier this year, Mr. Sookralli was arrested by federal agents on several white collar crimes charges, including wire fraud, mail fraud, and money laundering. Sentencing in this case is scheduled to commence in November. Mr. Sookralli is facing a maximum of 20 years in prison.
The Fraud Scheme: Explained 
Court documents indicate that Shiraaz Sookralli was accused of engaging in an especially brazen criminal fraud scheme. During the time the fraud allegedly occurred, he was employed as an executive at Champion Porsche in Pompano Beach, Florida. Prosecutors contend that he used his professional position to take money from customers who were seeking a rare type of Porsche vehicle called a 'Carrera 911'.
To carry out the fraud, he opened up a shell corporation with a name that was very similar to Champion Porsche — the legitimate company where he worked. Customers were instructed to wire their funds for the purchase to his shell corporation. Unbeknownst to them, the shell corporation was wholly unrelated to the legitimate Porsche dealership. In fact, Mr. Sookralli never reported any of the "sales" to his company. Nor did he report them to the German automobile manufacturer.
Instead, Mr. Sookralli simply took in the funds and never delivered any vehicles to the customers. Prosecutors claim that there were never any vehicles. Mr. Sookralli has no authorization or access to the highly desired Porsche models that he claimed to be selling. Customer money was simply siphoned off to fund his opulent lifestyle. 
An Overview of the Criminal Charges 
In relation to the Porsche fraud, prosecutors brought multiple charges against Mr. Sookralli. Specifically, the charges included: 
Wire Fraud: Under federal law, it is a crime to use interstate wires — radio, television, internet, etc. — to defraud another party out of money or property.
Mail Fraud: Somewhat similar to wire fraud, mail fraud in a federal crime that involves committing fraud using the United States Postal Service (USPS) or any other interstate carrier, such as UPS or FedEx.
Money Laundering: Money laundering is a crime that involves a perpetrator attempting to conceal the source of illegally obtained funds by passing those funds through bank accounts or making complex commercial transactions.
Many white collar crimes cases involve multiple, overlapping criminal charges. A defendant who has been accused of committed fraud or any other type of a white collar offense should seek professional legal representation immediately. Each individual charge must be addressed and defended in a sensible manner. 
Discuss Your Case With Our Miami, FL White Collar Defense Lawyers Today
At Ratzan & Faccidomo, LLC, our Miami white collar crime attorneys have the skills, training, and specialized experience needed to handle white collar charges. If you or your loved one is facing a fraud charge, we are here to help. Call our Miami law office today for a free, completely confidential initial consultation.
Resource:
miami.cbslocal.com/2019/09/16/former-pompano-beach-porsche-salesman-pleads-guilty-to-3-million-fraud-scheme/
https://www.rflawgroup.com/three-miami-dade-county-women-arrested-in-relation-to-affordable-housing-scam/