Leesburg Woman Sentenced to Four Years for Stealing and Selling Patients' Information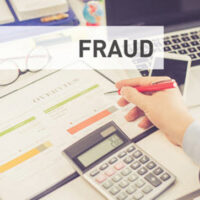 In October 2019, Stacey Hendricks of Leesburg was arrested for selling confidential patient information she illegally obtained in the context of her medical billing job.  On three separate occasions in 2019, Hendricks sold a total of 20 images of patient records to undercover agents in Orange County.  In January 2020, she pleaded guilty to wire fraud and identity theft, and in May 2020, she received a sentence of four years in federal prison.
The Allegations: Wire Fraud and Identity Theft
In 2019, Stacey Hendricks was working in the medical billing department of a medical cannabis clinic in Mount Dora.  She would use her cell phone to take pictures of patients' information and sell each image for $100.  Over the course of a year, buyers of the stolen information paid her thousands of dollars.  She used the money to support her family and to buy a car from Carvana.  In three of the transactions, the buyers were undercover agents; she told the agents that she only sold information from patients who had good credit, and that she only did it because she needed extra money.  The evidence they gathered amounted to probable cause to search her residence and car.  The search yielded stolen information about 113 patients from Hendricks' workplace.  She was charged with 17 federal crimes.
Wire Fraud in Florida Law
Wire fraud is distinct from other kinds of fraud in that the defendant used a phone or other kind of communication device to present false information for his or her own financial gain.  The 2019 Florida Statutes Title XVI 817.034 lists the types of communication devices that might be used for the fraud crime to be charged as wire fraud.  In this case, Hendricks was charged with wire fraud because she used her cell phone to take photos of patients' confidential information and transmit the images to buyers.  In other cases, defendants have gotten charges of mail fraud when they sent hard copies through the mail of documents containing false statements in order to obtain money or confidential information from victims.
With fraud, as with other financial crimes, the court may  require people convicted of wire fraud to pay restitution to their victims.  Restitution is repayment of the money that the defendant stole from the victims or caused the victims to lose.  In this case, Hendricks had to pay Carvana $22,363, the value of the car she had bought with the money she obtained from her fraudulent activity.  Fraud is a felony; the fines and prison sentence a person can face for wire fraud or any other kind of fraud vary according to the amount of financial losses the defendant caused to the victims.  Other factors also figure into the sentence, such as whether the defendant has a prior criminal history, whether the defendant sought a plea deal, and how much the defendant and his or her dependents would be harmed if a long prison sentence were imposed.
The Sentence: Four Years in Federal Prison
Hendricks, 49, was able to arrange a plea bargain, and on January 30, 2020, she pleaded guilty to two charges, namely one count each of wire fraud and aggravated identity theft.  The wire fraud charge could carry a sentence of up to 20 years, and the identity theft charge carries a sentence of two years.  In May 2020, Hendricks was sentenced to four years in federal prison.  The court also ordered her to pay $22,363 to Carvana, from which she had used the proceeds from her illegal activities.
The Defendant Has Borne a Heavy Burden in Life
Stacey Hendricks suffered a series of personal tragedies in the years leading up to her wire fraud and identity theft case.  In 2010, her 22-year-old daughter died from complications of childbirth; Hendricks has been her grandchild's primary caregiver for the child's whole life.  Several years later, her son was sentenced to a prison term for charges unrelated to Hendricks' fraud case; Hendricks was awarded custody of his two children, as well.  In asking for leniency in her sentencing, Hendricks' attorneys pointed out that she is the main source of emotional and financial support for three children.
Contact Our Fraud Crimes Defense Attorneys
In many non-violent crimes, judges have considerable flexibility with the sentences they hand down if the defendant is convicted or pleads guilty.  A South Florida fraud defense lawyer can establish reasonable doubt about whether you committed fraud or help you negotiate a plea bargain that will enable you to avoid a long prison term.  Contact the Miami criminal lawyers at Ratzan & Faccidomo for a confidential consultation about your fraud case.
Resources:
mynews13.com/fl/orlando/news/2020/05/20/leesburg-grandma-gets-4-years-for-stealing–selling-medical-marijuana-patient-info
leg.state.fl.us/Statutes/index.cfm?App_mode=Display_Statute&URL=0800-0899/0817/Sections/0817.034.html
https://www.rflawgroup.com/nfl-player-pleads-not-guilty-in-south-florida-armed-robbery-case/