Fort Lauderdale Man Sentenced to 30 Years in Federal Prison for Selling Fentanyl That Caused Fatal Overdose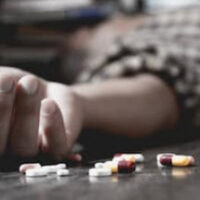 If a person dies from a drug overdose, does it mean that the person who sold or gave the fatal dose or drugs to the victim killed him or her?  Most of the time, drug cases are completely separate from homicide cases, but in the past three years, Florida courts have tried several defendants for manslaughter, or even murder after those defendants allegedly sold drugs that led to fatal overdoses.  Prosecutors have considerable flexibility in deciding on offenses with which to charge a defendant in connection to a given incident.  Therefore, you should contact a criminal defense lawyer as soon after your arrest as possible.  Here, our South Florida drug crimes defense lawyer explains how a Broward County man got sentenced to 30 years in prison for his role in the victim's overdose death.
The Accusations: Distribution of Fentanyl, Leading to Overdose
In 2018, Jean Jameson of Fort Lauderdale bought ten capsules of drugs from his regular supplier.  He sold four of the capsules to Andrew Milligan and five to an undercover police officer.  Several days later, he bought more capsules from the same batch from the same supplier, and he sold 24 of these to the same undercover officer who had previously bought the five capsules from him.  The undercover officer sent the capsules to a lab, where an analysis revealed that they contained fentanyl.
Andrew Milligan apparently did not know that the capsules contained fentanyl.  He died from an overdose after taking the drugs he bought from Jameson.  His cause of death was listed as fentanyl toxicity.  He was 27 years old.
Victim Got Lost in the Florida Shuffle
Paul Milligan of New Jersey said that his son Andrew had suffered from opioid addiction for many years leading up to his death.  Andrew was on the wrestling team at his university and got injured while wrestling; he became addicted to the opioid painkillers prescribed to him after his injury.  Many people's struggles with opioid addiction begin the way Andrew's did, and his life took the same course as many of many people of his generation who originally became addicted to prescription opioids.  After he completed an inpatient addiction treatment program in his home state of New Jersey, the addiction counselors referred him to a sober living house in South Florida.
Once he arrived in Florida, Andrew Milligan, like so many of his peers, got caught up in the "Florida shuffle," a cycle of relapses and ineffective addiction treatment in poorly regulated sober living houses that leave residents, most of whom have no family in South Florida and no friends in the area except those they met in sober living homes, vulnerable to overdose.  The Florida shuffle has been the subject of many exposes, but Colton Wooten's account of his experiences in the Florida shuffle is especially poignant.  Another experience Milligan shared with other people addicted to prescription opioids is that, once his supply of prescription painkillers was cut off, he turned to heroin.  Prosecutors alleged that Milligan thought the drugs he bought from Jameson were heroin, which is much less potent than fentanyl.  Like many overdose victims, he took a lethal dose of fentanyl thinking it was heroin.
Is Fentanyl a Murder Weapon?
Fentanyl, an inexpensive synthetic opioid 50 times as strong as morphine, causes more overdose deaths than any other drug, and South Florida has one of the highest incidences of fentanyl overdose deaths anywhere in the world.  In 2017, Gov. Rick Scott enacted a law that classifies fentanyl as a murder weapon and initiating Operation Phantom Chase.  In 2018, Calvin Warren, Jr. of Palm Beach County and Bernard Gonzalez of Miramar were both charged with murder for providing fentanyl to victims who died after taking the drugs they received from Warren and Gonzalez.
The Sentence: 30 Years in Federal Prison, Plus Restitution
In November 2019, a judge sentenced Jameson, then 36, to 30 years in federal prison for his role in Milligan's death.  The judge also ordered Jameson to pay $8,000 in restitution to Milligan's family to reimburse them the cost of Andrew Milligan's funeral.  The Sun Sentinel did not specify the exact charges that Jameson faced, whether he pleaded innocent or guilty, and what was the minimum or maximum sentence he could have faced.
Let Us Help You Today
A Miami drug crimes lawyer may be able to get your drug charges reduced or get them dropped entirely.  Contact Ratzan & Faccidomo for a consultation on your case.
Resources:
newyorker.com/magazine/2019/10/21/my-years-in-the-florida-shuffle-of-drug-addiction
sun-sentinel.com/local/broward/fort-lauderdale/fl-ne-fentanyl-conviction-federal-court-20191114-5dobzsonnfdptlyc37onht7zbu-story.html
https://www.rflawgroup.com/music-producer-serving-sentence-for-drug-trafficking-seeks-to-overturn-his-conviction/