Former Sheriff's Deputy Gets Probation in Plea Deal After Pleading Guilty to Possession of Obscene Material Involving a Minor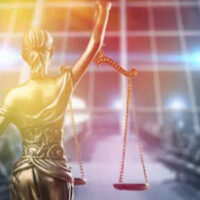 Possession of obscene images depicting the sexual exploitation of minors is a felony according to Florida law.  A person convicted of one count of possession of obscene material involving a minor can face up to five years in prison, as well as having to register as a sex offender.  Why, then, is a former deputy of the Palm Beach County Sheriff's Office set to walk away without a criminal record after completing one year of house arrest and two additional years of probation?  Here, our Miami sex crimes attorney explains the crime, the plea deal, and the surprisingly lenient sentence.
The Charges: Possession of Images of Child Sexual Abuse
Until August 2018, Kurt Castaldo worked as a deputy for the Palm Beach County Sheriff's Office.  His legal troubles began, of all places, on social media.  Content moderators on Tumblr, whose job is to review all content that users upload before it becomes publicly visible and to flag illegal and objectionable material so that it does not get published, found five images of sexual exploitation of children.  The horrific nature of the material that social media content moderators view so we don't have to is the stuff of legend, but on that day, the Tumblr moderators saw something worse than your average misogynistic screed or garden variety snuff film.  One user had uploaded five images of nude boys, the oldest of whom appeared to be in their mid-teens and the youngest of whom was six.  This required more than just refusing to publish the images.
According to industry protocols, the moderators contacted the CyberTip line in order to notify the National Center for Missing and Exploited Children of the images.  Based on the tip, detectives were able to locate the address where the Tumblr account that had posted the offending images had been set up.  Using data from Comcast, they traced the account to Castaldo's home address in West Palm Beach.  While Castaldo was at work, detectives searched his home and found the images on his computer.  They then went to his workplace and arrested him.
The Plea Deal: House Arrest and Probation, but No Prison Time
Police took Castaldo to jail, where his bond was set at $16,000.  After his arrest, the Palm Beach County Sheriff's Office placed him on paid leave.  He was charged with possession and promotion of sexual performance by a child, as well as unlawful use of an electronic device.  If he had been found guilty at trial, he could have faced a prison sentence of up to 20 years.  Castaldo admitted to authorities that he was the one who had uploaded the images to Tumblr.  He also confessed that he had used his mobile phone to search for similar images of children.  He said that he had had a problem with pornography for most of his adult life.
The following summer, on his 47th birthday, Castaldo pleaded guilty to four counts of possession of obscene material involving a minor.  Because of this plea deal, the sentence he received was much lighter than what he could have gotten if he had been convicted at trial.  Judge Joseph Marx sentenced Castaldo to three years of probation; Castaldo was to stay under house arrest for the first of those three years.  In addition to never having to set foot in a prison, Castaldo has the opportunity to go on with his life without a criminal record if he does not break any laws or violate the terms of his probation during these three years.
The Aftermath: The Defendant Must Stay Away from Children, Even His Own
As part of the plea deal, Castaldo had to resign from the Sheriff's Office, which he did in January 2019.  The judge ordered him never again to work in law enforcement or security.  During his probation, he will have a curfew from 10:00 p.m. to 6:00 a.m.  He is not allowed to have contact with children or to work at a place frequented by children, such as a mall.  Castaldo is a father, and the court ordered him not to have contact with his own children except when another adult is present.
Let Us Help You Today
Criminal defense lawyers can help defendants in criminal cases avoid prison time and, in some cases, even avoid getting a criminal record.  If you are facing criminal charges, even for a sex-related offense, it does not mean that your future is over.  Contact Ratzan & Faccidomo for a free, confidential consultation about your sex-related criminal case.
Resources:
sun-sentinel.com/local/palm-beach/fl-pn-pbso-child-porn-arrest-20180824-story.html
sun-sentinel.com/local/palm-beach/fl-ne-deputy-obscene-photos-plea-deal-20190830-zbnarkhbmjhbjadc2dljtxiiw4-story.html
https://www.rflawgroup.com/former-miami-dade-firefighter-sentenced-to-78-months-in-prison-for-sexual-relationship-with-14-year-old-girl/