Former Miami-Dade Firefighter Sentenced to 78 Months in Prison for Sexual Relationship with 14-Year-Old Girl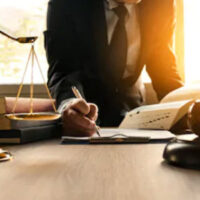 In May 2018, an investigation began into an inappropriate relationship between Miami-Dade firefighter Kevin Kerlin and a Palm Beach County girl.  Investigators discovered a series of texts exchanged between Kerlin, who was 45 at the time, and a 14-year-old girl, which referred to sexual contact between the two of them.  In May 2020, Kerlin pleaded guilty to solicitation and to lewd behavior with a minor.  Here, our South Florida sex crime defense lawyer explains the charges against Kerlin and the penalties for them.
The Allegations: Solicitation and Lewd Behavior with a Minor
In the summer of 2018, the South Florida Internet Crimes Against Children task force investigated the communications between Kerlin and the underaged victim.  They inspected the contents of the girl's phone and found a series of text messages exchanged between Kerlin and the girl.  The messages show them making plans to meet for sex and discussing ways to meet without getting caught, and one message indicates that they had a sexual encounter.  The girl also invited Kerlin to download Snapchat and view her account, which included suggestive photos of her.  Investigators also found a nude photo of the girl on Kerlin's phone.
Several days after the investigation began, Kerlin apologized to the girl's father by text message.  After an internal investigation, the fire department first transferred Kerlin to desk duty, then suspended him without pay; his employment as a Miami-Dade firefighter officially ended in December 2018.  On May 9, 2018, Kerlin was officially charged with unlawful use of a two-way communication device and solicitation of a minor.  He posted his $53,000 bond and was released, on the condition that he not have contact with children other than his own.
The Sentence: 78 Years in Prison, Plus Sex Offender Probation
Kerlin has been behind bars since September 2018.  In that month, he posted photos online of a family vacation he had taken outside of Florida.  The pictures showed Kerlin in the company of children outside his immediate family.  Even though Kerlin argued that other adults, who do not appear in the pictures, were present in the same room with him when the pictures were taken, the judge declared that it was a flagrant violation of the terms of his release.
Kerlin's attorneys were able to arrange a plea bargain.  In May 2020, the unlawful use of a two-way communication device charge was dropped, but Kerlin pleaded guilty to solicitation and lewd behavior with a child.  He was sentenced two 78 months in prison, with credit for the 261 days he had already served.  When he completes the sentence, he will spend five years on sex offender probation; he will also need to register as a sex offender.
Let Us Help You Today
If you have been charged with Internet sex crimes, as opposed to acts of sexual violence, you have a better chance of getting a plea deal and having some of the charges dropped, with the help of a sex crimes defense lawyer.  Contact the Miami sex crime attorneys at Ratzan & Faccidomo for a free, confidential consultation about your case.
Resources:
heraldtribune.com/news/20200522/former-firefighter-sentenced-to-6-12-years-for-sexual-texts-acts-with-pbc-teen
miaminewtimes.com/news/miami-dade-firefighter-kevin-kerlin-suspended-after-arrest-for-sexting-14-year-old-girl-10725078
https://www.rflawgroup.com/miami-dade-county-swimming-instructor-arrested-charged-with-lewd-and-lascivious-molestation-of-young-children/