Former Employee of Coral Springs Middle School Sentenced to 75 Years for Sexually Abusing Student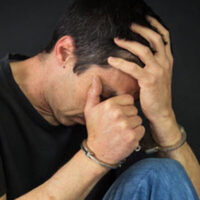 Fewer than ten percent of criminal cases go to trial.  Unless the attorneys for the defendant are able to get the charges dropped, the next best option is usually a plea bargain.  Most defendants get a much lighter sentence if they plead guilty to some of their charges than if they fight all of them, only to have a jury find them guilty beyond a reasonable doubt.  If you are certain that the charges against you are untrue or unfair, though, you have the right to a fair trial.  Last year, a school sports coach was found guilty of sexually molesting a 15-year-old student, and he was sentenced to a much longer prison term than he would have received if he had accepted the plea deal that prosecutors offered to him.  Here, our South Florida sex crimes defense lawyer explains how the defendant in this case tried unsuccessfully to fight his charges even after being offered a plea deal.
The Charges: Lewd and Lascivious Molestation and Sexual Battery
In 2017, when he was 27 years old, Robert Grant was an employee of Coral Springs Middle School.  In addition to his job duties as a custodian, he was an assistant sports coach at the school.  In his capacity as assistant coach, he became a mentor to a 15-year-old student, giving him guidance about academics as well as athletic training.  In the summer of 2017, the first incident of molestation took place.  The teen was sitting with Grant in Grant's car outside a post office after track and field practice.  The teen had suffered a track and field injury to his groin, so Grant applied Tiger Balm to the teen's inner thighs and then groped him.  Approximately ten more incidents of groping took place over the next few months.
The incident that led to Grant's arrest happened in October 2017.  When the teen came home after an after-school sports practice with Grant, his mother could tell that something was bothering him.  She kept pressing him for details until he told her what had happened, namely that Grant had performed a sex act on him.  The victim's mother reported the incident, and Grant was arrested for lewd and lascivious molestation and sexual battery of a minor.
The Trial: Second Victim Comes Forward
During the investigation into Grant's behavior toward the fifteen-year-old student, a second victim came forward with his account of a similar pattern of abuse.  He said that Grant had befriended him and acted as a mentor toward him beginning when he was in the sixth grade and, when he had gained the boy's trust, touched him inappropriately on several occasions.
Grant pleaded not guilty to the charges.  Prosecutors offered him a plea deal which, if he had accepted it, would have enabled him to get a sentence of 15 years in prison; he would have also been required to register as a sex offender.  He rejected the plea deal and chose to go trial; he believed that, since there was no DNA evidence that the crime occurred, then there was reasonable doubt that he had committed it.  If he were convicted of all 11 counts, he could have faced a sentence of life in prison.
At the trial in 2019, prosecutors showed footage from the school's security cameras showing Grant and the victim walking together on the school campus outside of school hours.  The victim, who was by 17 at the time of the trial, recounted the events that had taken place two years previously.  His mother also testified about the emotional pain that the abuse by Grant had caused her son.  Meanwhile, the defense attorney for Grant acknowledged that the victim's allegations against Grant were serious indeed, and that a person would not make such accusations without reason.  He hypothesized that the victim, after becoming attached to Grant as a mentor and confidant, became jealous and angry about Grant also paying attention to other students and therefore made these allegations against Grant because he was angry about being rejected.
The Sentence: 75 Years in Prison
At the conclusion of the trial, the jury found Grant guilty of ten of the 11 counts.  In December 2019, the judge sentenced him to 75 years in prison.  Since Grant was 29 years old at the time of the sentencing, he will most likely spend the rest of his life in prison unless he appeals his conviction and gets it overturned.  News reports about the case did not say whether Grant would become eligible for parole.
Let Us Help You Today
Establishing reasonable doubt is not as simple as it sounds.  A Miami sex crimes lawyer can help you decide whether pleading not guilty is your best option.  Contact Ratzan & Faccidomo for assistance with your case.
Resources:
nbcmiami.com/news/local/former-coral-springs-middle-school-custodian-gets-75-years-in-molestation-case/2164397/
wsvn.com/news/local/trial-against-coach-who-sexually-abused-coral-springs-middle-student-continues/
wsvn.com/news/local/broward/coral-springs-teen-who-says-coach-sexually-assaulted-him-takes-stand/
https://www.rflawgroup.com/broward-man-sentenced-to-eight-years-in-prison-for-possession-and-distribution-of-obscene-images/